dance invites itself among the paintings of the Louvre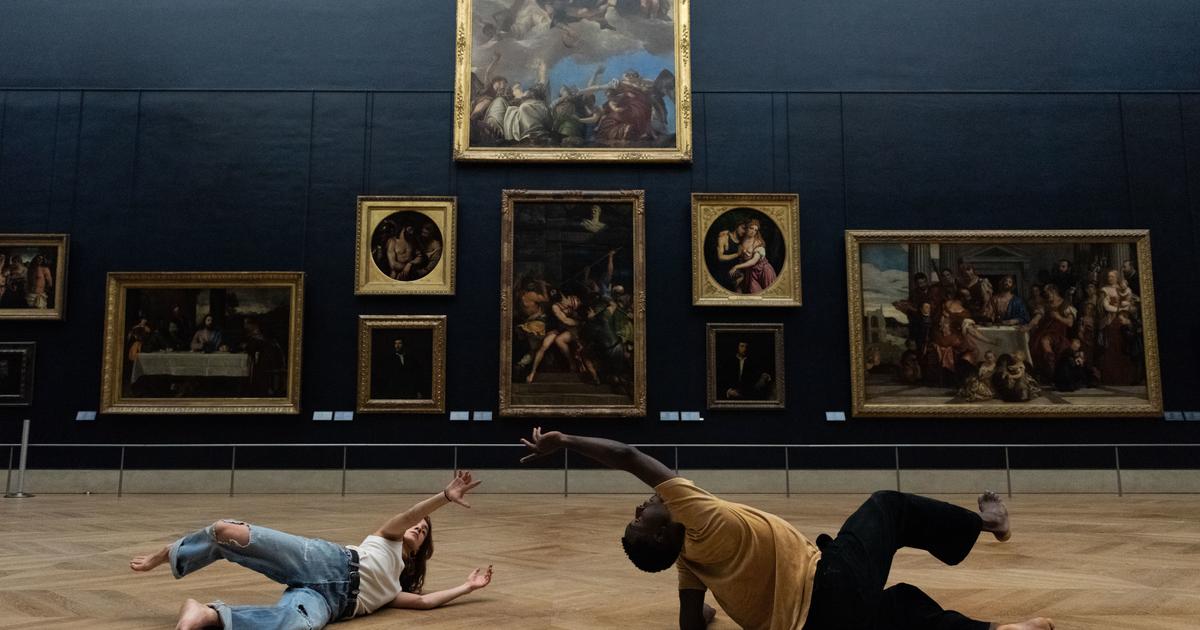 WE WERE THERE – At a time when climate activists are sticking to the works, the dancers of Anne Teresa de Keersmaeker have been invited by the Festival d'Automne to evoke ecological disasters in a very different way.
Every evening until December 10, the doors of the Louvre open from 7 p.m. to 10:30 p.m. for five hundred spectators. This miracle was coordinated by Emmanuel Demarcy Mota, patron of the Festival d'Automne, and Laurence des Cars, president of the Louvre. He asked, she agreed. Dance is one of the arts that moves her and that she wants to see in the Museum.
As visitors move towards the Grand Gallery, the sculptures in the Salle du Manège have begun their nocturnal dialogue. Psyche abandons herself to Cupid's embrace. Michelangelo's Slaves contort, gripped by death or rebellion. Here and there heavy grids protect from the incursions of the curious. The night, the silence, the emotion. The works left to their intimidating self. What do they whisper to passers-by? The show invites you to stroll between the paintings. It's called Forest. With eyes and ears on the lookout, we walk attentive to what may arise along the way.
At the top of the stairs, the benches of the…