Danilo irreproachable, discreet Mbappé, Verratti weighs down Paris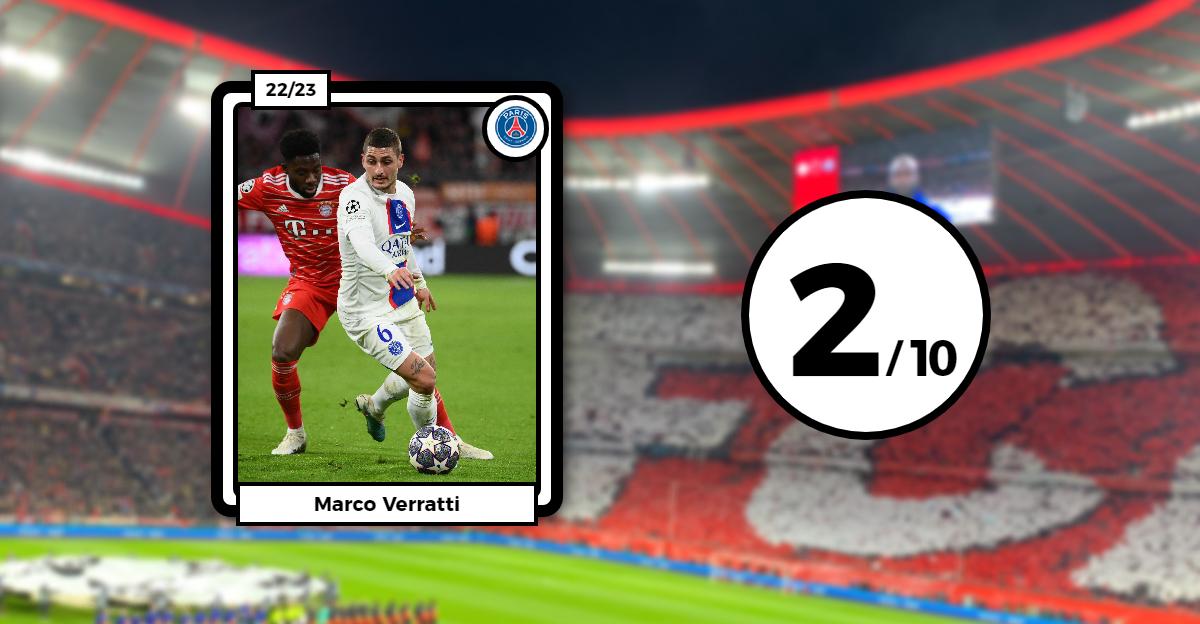 Discover the scores awarded to the Parisians after their elimination against Bayern Munich on Wednesday in the knockout stages of the Champions League.
Special envoy to Munich
That's it, it's over… For the fifth time in the last seven years, PSG have taken the door in the knockout stages of the Champions League. Beaten without a fight in the first leg, at the Parc des Princes (0-1)Christophe Galtier's players missed the boat in the first period on Wednesday at the Allianz Arena. And we saw the gap between the two teams, the two clubs, in the second half (2-0). With Eric Maxim Choupo-Moting in the role of the executioner, him the former Parisian, mocked by the Parc des Princes. Serge Gnabry's goal is anecdotal. In the end, there was no photo. The ratings of Paris-SG.
Gianluigi Donnarumma (6) : Criticized (rightly) in recent weeks, the Italian goalkeeper is not at fault. He did pretty well what he had to do (3 saves). Delivered to his sad fate on both goals.
Read alsoChampions League: Beaten by stronger, PSG falls from above in Munich
Danielle Pereira (7) : As surprising as it may seem, the best Parisian on the pitch was Danilo Pereira. Right axis at kick-off, the Portuguese…