death of Gary Rossington, last founding member of Lynyrd Skynyrd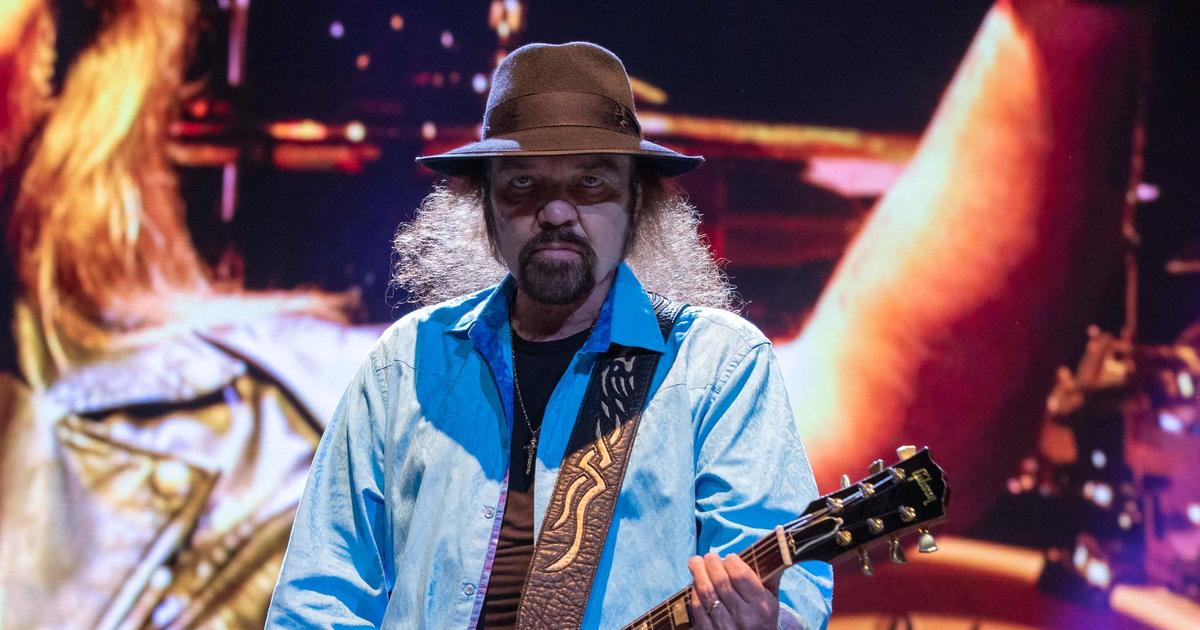 The guitarist of the group Lynyrd Skynyrd known for two cult songs, "Sweet Home Alabama" and "Free Bird", died Sunday at the age of 71.
Guitarist Gary Rossington, the last founding member of Lynyrd Skynyrddied Sunday at the age of 71, announced the American rock band.
Group of "southern rock", Lynyrd Skynyrd is best known for two cult songs, "Sweet Home Alabama" And "Free Bird". "Gary is now with his brothers and his Skynyrd family in heaven and he is playing well, as he always does"wrote the group on Facebook.
Heart problems
Lynyrd Skynyrd did not specify the cause of death. Rossington suffered from heart problems and underwent emergency heart surgery in 2021, according to a post from the band at the time.
Born in 1951 in Florida, Rossington founded the first iteration of Lynyrd Skynyrd in 1964 with drummer Bob Burns and bassist Larry Junstrom. His guitar solo in "Free Bird", a long song of nearly ten minutes, is considered one of the greatest in the history of rock. The guitarist survived several serious accidents in the 1970s, including a car crash in 1976 and the infamous 1977 air crash in which three band members died.
Read alsoRock: these legendary bands that defy time
The band had split up after vocalist Ronnie Van Zant, guitarist/vocalist Steve Gaines and backing vocalist Cassie Gaines died in the crash. But it had reformed in 1987 with new members, including Van Zant's younger brother, Johnny, on vocals.
Rossington was the only surviving original member of the band, which has continued to perform ever since and is scheduled to tour in July.
Lynyrd Skynyrd is one of the right-wing rock bands that took to the stage on the sidelines of the 2016 Republican Convention, during which Donald Trump was nominated as the candidate for President of the United States.