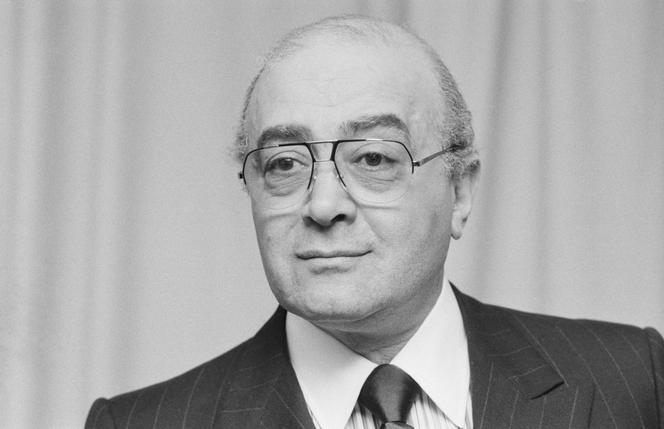 All his life, Mohammed Al-Fayed dreamed of being accepted by the British elite and aristocracy. He died on Wednesday August 30 – his family announced on Friday 1er september – without having ever succeeded in obtaining British nationality and being persona non grata within the royal family. He has spent the last twenty-five years of his life denouncing the "murder" of his son Dodi alongside Princess Diana, in 1997.
This "deeply dishonest man", to use the accusation of a lawyer during one of the many trials that have marked his life, has mixed lies, legends and a desperate thirst for recognition. Even his age was uncertain: 94, according to the date of birth given in a British government report; 90 years old, according to what the Egyptian multimillionaire wrote in the Who's Whowhere he claims to have been born in Alexandria in January 1933.
Son of a teacher, then simply called Fayed – he will add the article there later – he started out selling cold drinks before going into business with the Saudi Khashoggi family and marrying one of the daughters, Samira. From their union, which will last only two years, is born their son, Dodi.
Charmer, boaster, Mr. Al-Fayed multiplies the initiatives: he sets up a shipping company, becomes an adviser to the Sultan of Brunei, does business with the Haitian dictator "Papa Doc", François Duvalier, posing as a Kuwaiti sheikh … In the 1960s, he finally settled in London, dreaming of social ascent.
Taste for women and luxury cars
From these first decades, he draws a lesson: the appearance of wealth matters more than anything. His way of life, his taste for women and luxury cars, allow him to meet the adviser of a Dubai leader. By facilitating access to financing from Western banks, he earns a huge commission that allows him to invest in real estate, especially on Park Lane, the main avenue that runs along Hyde Park, in the heart of the British capital.
On the cross street is Harrod's, the department store for wealthy Britons. In 1985, he bought it and its parent company, House of Fraser, for 615 million pounds. Quickly, the affair escalates. The British authorities are opening an investigation to find out the origin of the funds. To counter-attack, Mr. Al-Fayed " bought " the services of two MPs, paying them large sums of cash in envelopes in return for asking questions in Parliament on his behalf. The Egyptian businessman will end up revealing this practice himself, causing a gigantic scandal, which will lead to the change of the code of conduct of the deputies. "I believe some people have never forgiven an Egyptian for buying their favorite store"defends him today Michael Cole, his former spokesman.
You have 35.41% of this article left to read. The following is for subscribers only.