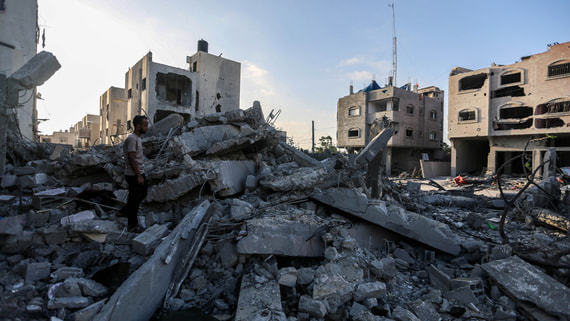 Since October 7, more than 10,000 people have died in the Gaza Strip, including about 4,000 children, Al Jazeera TV channel reports, citing the enclave's Ministry of Health.
At least 10,022 Palestinians have been killed in a month of attacks on the Gaza Strip, according to Palestinian health officials. There are a large number of children among the victims, their number has increased to 4,104.
In addition, another 152 people were killed in the West Bank. More than 1,400 people also died on the Israeli side during the Hamas attack on the Jewish state.
As previously reported, 88 employees of the UN Relief and Works Agency for Palestine Refugees in the Near East (UNRWA) have become victims of the Palestinian-Israeli conflict since October 7, as previously reported. All of them died in the Gaza Strip. This is the highest number of UN staff killed ever recorded in a single conflict, the organization's humanitarian leaders said in a statement.
Several weeks after the militant attack on Israel, followed by the Israeli army's strikes on the Gaza Strip, calls began to be heard around the world for a cessation of hostilities. On November 5, Palestinian President Mahmoud Abbas, during a meeting with US Secretary of State Antony Blinken, announced the need for an immediate ceasefire in the Gaza Strip. The day before, Turkish President Recep Tayyip Erdogan proposed holding a conference on the situation in the Middle East to achieve peace.
On October 27, the UN General embly adopted a resolution put forward by Arab countries that calls for an immediate truce in the conflict zone. It condemns violence against civilians on both sides, and also calls for the release of illegally held prisoners and compliance with humanitarian law – not to attack peaceful civilian targets. On October 30, UNRWA Commissioner-General Philippe Lazzarini reported that 70% of those killed in the Gaza Strip were women and children.