Deep fryers, televisions… These products whose sales soar with the World Cup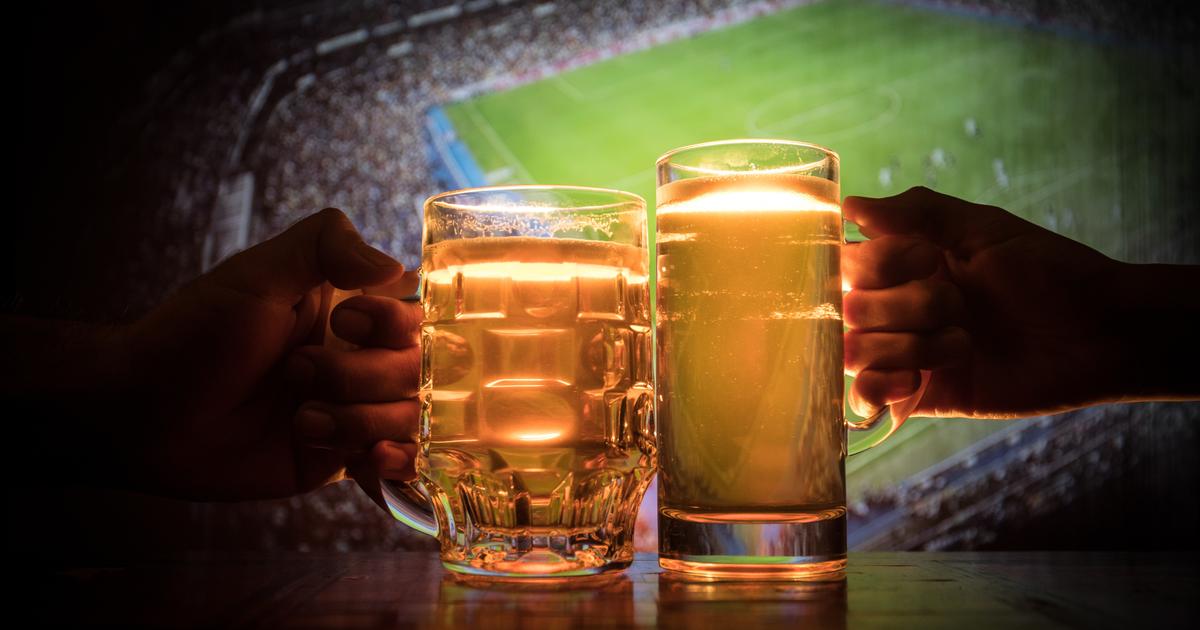 To follow this sporting event at home, the French have equipped themselves accordingly, and do not hesitate to put their hands in their pockets.
As France play their first match on Tuesday against Australia, competition gives a boost to the sale of certain products. Football enthusiasts equip themselves to follow the competition and try to make the most of it.
Television is the star article of this sporting event, and many households are putting their hands in their wallets to follow the matches of the Blues, note the professionals. "Since early November there has been an explosion in TV sales, up 50%", reports Laurent Darrieutort, director of electronics and telephony for the group Fnac Darty. A progression "quite analogousto that of the 2018 World Cup held in Russia. "It's really specific to football, no other sporting event boosts sales so much", says Olivier Garcia, e-commerce director of non-food at Crossroads.
SEE ALSO – Alcohol banned around the stadiums: "You will survive", launches the boss of Fifa
Read alsoThe dangerous game of young people who live from sports betting
Regarding televisions, this market "was completely revived during the Covid-19 epidemic, before slowing down at the start of the year and stabilizing at the start of the school year», Details Laurent Darrieutort. He adds that he "there is even a risk of over-amplification of sales with Black Fridaywhich takes place on Friday. This year, customers are mainly turning to televisions from "very large size», 70 inches or more, i.e. 1.70 meters minimum. And the French don't hesitate to put their hands in their pockets, "with a budget slightly below 1000 euros", mentions Olivier Garcia. Soundbar sales are also experiencing "somewhat crazy growth, between 80 and 100% since the beginning of November», rejoices Laurent Darrieutort.
At the same time, other items are popular with the French. While many bars have chosen not to broadcast the competition, the spectators equipped themselves with beer dispensers. These saw their sales increase sevenfold compared to mid-November 2021, according to Fnac-Darty. In order to refresh their drink, the supporters also bought ice cube factories, with sales multiplied by three over one year. To accompany glasses of beer, what could be better than crispy fries? Sales of fryers have also increased by 50% compared to 2021. Same observation for microwave ovens, with an increase of 15% over one year.
Another great classic, the Panini albums "are also the big stars every four years, at every World Cup", reports Olivier Garcia. "Since last week it's been pure madness", he assures: several tens of thousands of albums will be sold, whereas they do not generally find takers in normal times.
It remains to be seen whether these dynamics will hold up over time, a question linked to the performance of the Blues during the competition. For Olivier Garcia, "this will greatly influence sales, especially on user-friendly products". For latecomers, don't panic,no shortage is to be feared in the coming days"say the Carrefour and Fnac-Darty groups.
SEE ALSO – World Cup: the sadness of supporters after the ban on the sale of alcohol around the stadiums