Delphine Wespiser confides her ambitions in "Touche pas à mon poste"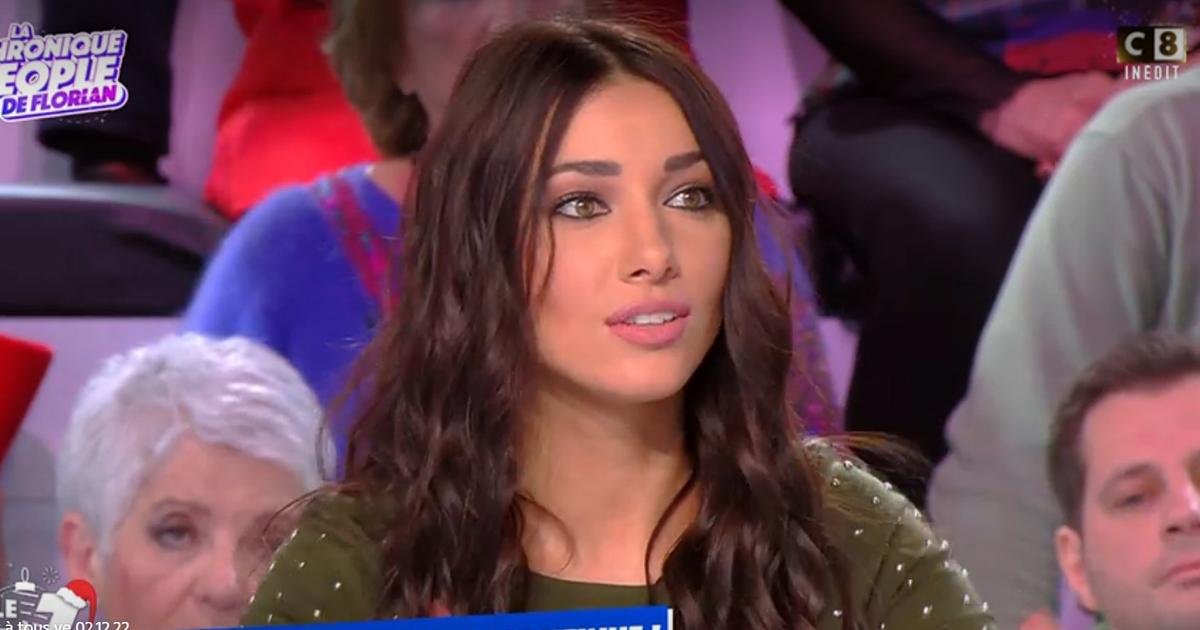 Tensions have been opposing Sylvie Tellier and Cindy Fabre for a few weeks. The ex-miss France and columnist intervenes on the controversy in the emission of C8.
The Miss France competition is about to end on the occasion of the big evening on December 17. The columnist of "Touche pas à mon poste", Florian Anselme, takes the opportunity to return to the ambient cold since the announcement of the departure of Sylvie Tellierthe former director of the committee, for the benefit of Cindy Fabre.
Read alsoCindy Fabre, new director-general of Miss France: "We always want to have Geneviève de Fontenay by our side"
"Gala talks about Sylvie Tellier and Denise Fabre who will take over"… Error that arouses the hilarity of the entire set. "It's Cindy Fabre", continues the presenter of the show. As for the columnist, he defends himself by pleading the joke. "I did it for Benjamin". Although he has a little trouble picking up the thread of his speech, Florian Anselme makes a first try but is cut off by Cyril Hanouna. "How are you, because I'm close to canceling the sequence".
Genevieve de Fontenay syndrome
The program ends up resuming its course and the columnist recounts the tensions that have arisen between Sylvie Tellier and her successor. "They avoided each other copiously the whole stay. They even avoided flying together., he explains. Cyril Hanouna takes advantage of having a former Miss France sitting at the columnists' table to question her on the subject and ask her for additional information. "I'll tell you what I think yes"replies Delphine Wespiser somewhat embarrassed.
Miss France 2023: the 30 candidates in swimsuits
"Alexia Laroche-Jouberttry to arbitrate between the two., says the columnist. According to her information, the former director of the committee is not feeling well. She feels the blow because she realizes that leaving the institution is something much stronger than she imagined. Deeming the information too long, the presenter is about to move on to a new subject before being cut off by the columnist. "I'm not giving you my opinion then?"
"Sylvie has a bit of Geneviève de Fontenay syndrome. She thought she was leaving but in fact it's her life and so it hurts a lot. When she arrived replacing Geneviève, we talked about her for years because the old is always better than the present», summarizes Delphine Wespiser. The presenter reacts by comparing his last sentence to the feelings of the companion of Gilles Verdez. "Did you know the guy from Fatou you", he quips. He continues by asking the ex-Miss France if the post of Cindy Fabre could have pleased him. "I would have loved it. I am very much a schoolteacher and I would have loved to do it, she confides before adding : but Cindy is very nice. She's got plenty of skills."