Denmark relies on CO2 storage to reduce its emissions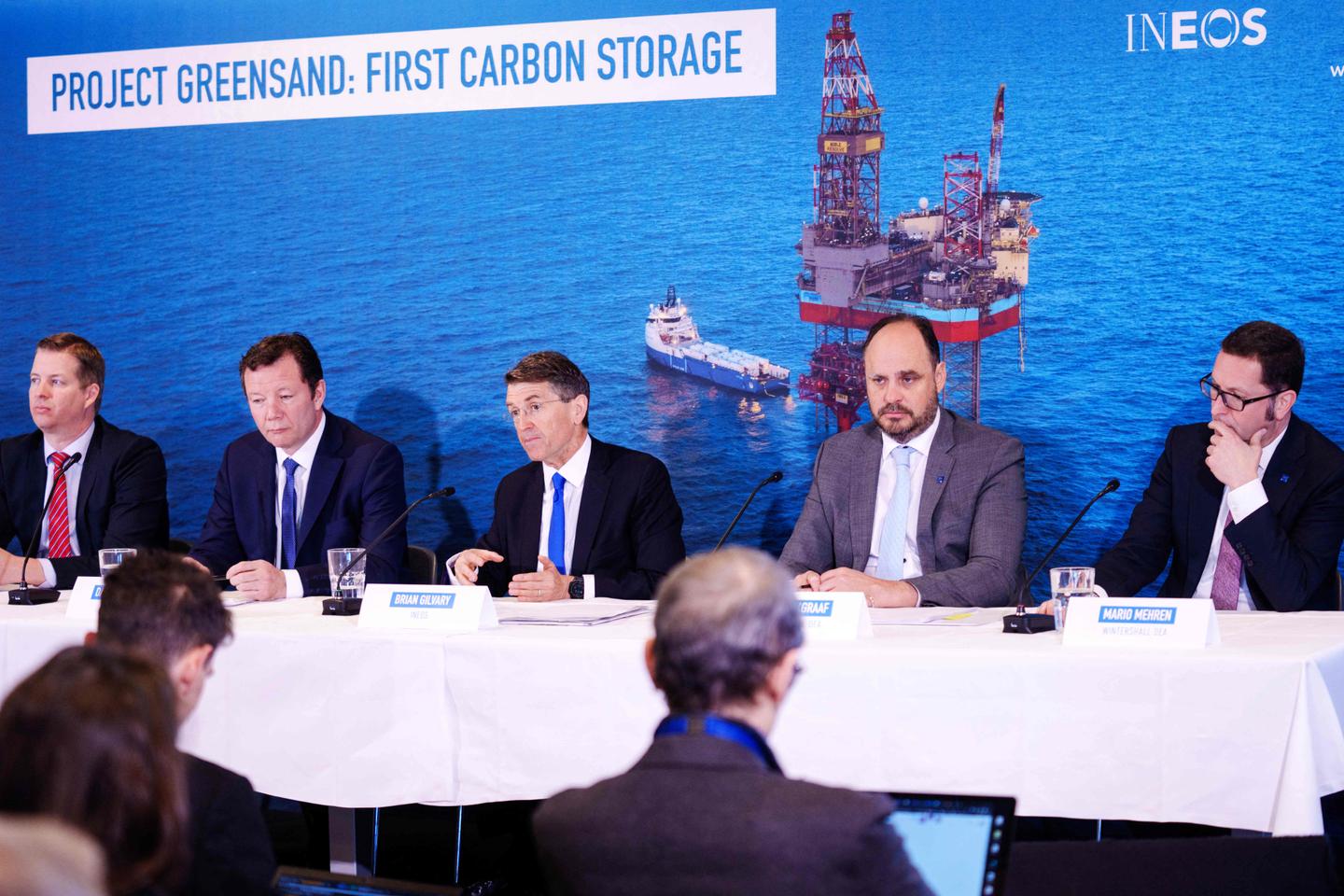 The symbol did not escape anyone. Fifty-one years ago, in the port of Esbjerg, in western Denmark, Prince Henrik, husband of Queen Margrethe II, kicked off the kingdom's gas and oil adventure in North Sea. On Wednesday March 8, his son, Prince Frederik, presided over the inauguration of the first carbon dioxide storage site there, injected 1.8 km under the seabed, in a depleted oil slick, 220 km from the coast. Danish.
At his side, the Minister for Climate and Energy, Lars Aagaard, was delighted that "the storage of CO2 no longer exists only on paper in Denmark"but becomes " a reality ", what "brings us closer to our climate goals". From Brussels, the President of the European Commission, Ursula von der Leyen, for her part welcomed a project "beneficial for our industry and for the climate", And "a European success story in cross-border cooperation".
Because, specific to this device called "Greensand" (in reference to the green sands that cover the seabed at this location), the CO2 injected near the Nini West oil platform comes from Belgium. Resulting from the production of ethylene oxide, used in particular for the manufacture of pharmaceutical and cleaning products, it was trapped on the chimneys of the factory of the British chemical giant Ineos, near Antwerp, before being liquefied , then transported to the North Sea.
"Helping neighboring countries"
The project, in which the Danish state is a 20% shareholder, is being carried out by a consortium of around twenty companies led by Ineos and the German energy company Wintershall Dea. In a first phase, tests will be carried out. The goal is to bury 1.5 million tonnes of CO2 per year by 2025, then up to 8 million tonnes from 2030. Not far away, the TotalEnergies group, which obtained two storage exploration licenses on February 6, hopes to bury 5 million tonnes of CO2 by 2030.
For the Scandinavian kingdom, these projects are essential. Denmark has committed to achieving carbon neutrality by 2045 and to reducing its emissions by 70% by 2030. To achieve this, it will have to get rid of 20 million tonnes of CO2 over the next seven years. The government is counting on carbon capture and storage (CCS) technologies to eliminate 3.2 million tonnes of CO2 of the atmosphere.
According to calculations by the think tank Concito, "it should be possible to capture 5 million tonnes of CO2released by incineration, biogas plants and various industrial processes by 2030, but not much more", says analyst Tobias Johan Sorensen. The storage potential is " enormous "he notes: the Geological Survey of Denmark and Greenland estimates that the Danish subsoil can contain up to 22 billion tons of CO2.
You have 44.57% of this article left to read. The following is for subscribers only.