Deschamps' reaction to Varane's international retirement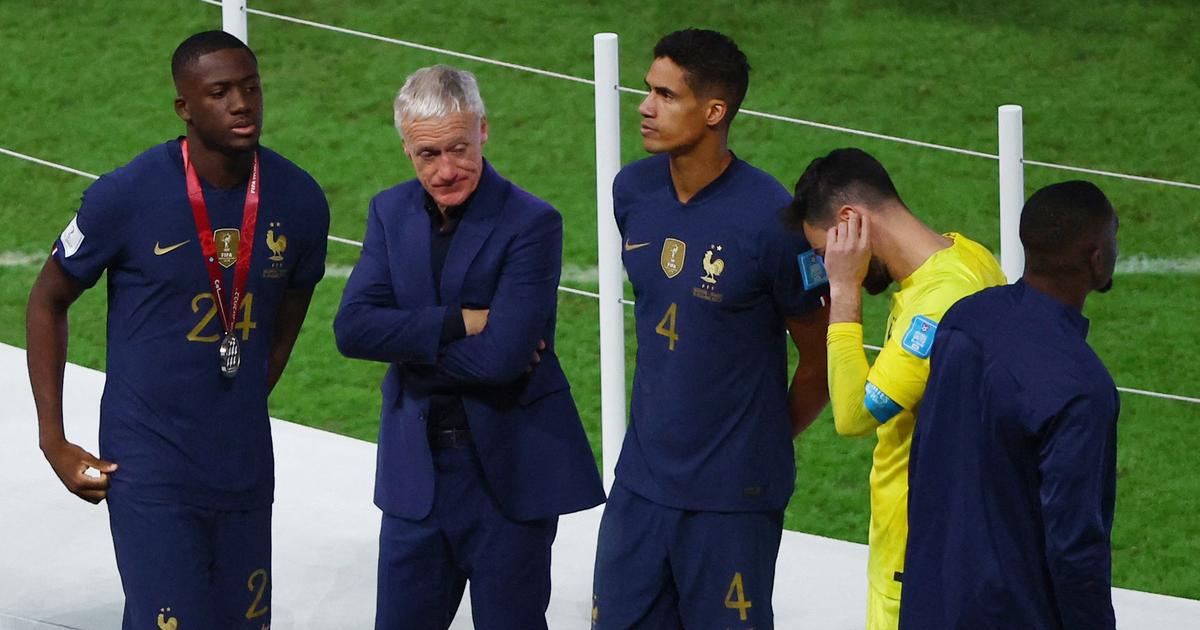 Raphaël Varane announced this Thursday the end of his career in Blue, a decision widely commented on by his now former partners, as well as Didier Deschamps.
At 29, Raphaël Varane fired a feature on his international career this Thursday. The defender of the Blues, vice-captain of the selection, decided to leave for a World Cup final lost against Argentina on December 18, after an adventure started with the French jersey in 2013. His announcement, after that by Hugo Lloris and Steve Mandanda, confirmsthe change of generation in the France team. Didier Deschamps, very close to his defender, wanted to pay tribute to him. Extracts.
Didier Deschamps: "Raphaël called me a few days ago to explain to me that he wanted to put an end to his international career. He is an intelligent boy, who knows how to take the time to reflect, weigh the pros and cons before deciding. Without going into the details of our exchange, Raphaël believes that he has reached the end of his adventure with the France team. I experienced a situation somewhat similar to his, I understand his arguments and respect his decision even if it may seem regrettable in view of all that he was able to do with the selection until the World Cup during which he behaved, from start to finish, like the leader we know.
Read also"Representing our magnificent country has been one of the greatest honors of my life": Varane's moving message for his end of career with the Blues
HAVE ALSO – The best defensive gestures of Raphaël Varane with Real Madrid