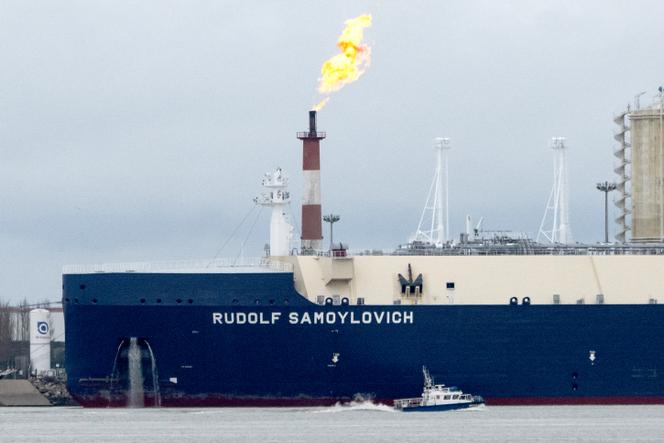 MDespite the war in Ukraine, Russian gas is still flowing to the European Union (EU). More surprising: a year and a half after the outbreak of the conflict, even if the Kremlin has considerably reduced deliveries of "conventional" gas by pipeline, those of liquefied natural gas (LNG), transported by boat, are significantly increasing compared to the pre-war.
Volumes between January and July jumped 40% compared to the same period in 2021, according to data provider Kpler, cited at the end of August by the non-governmental organization (NGO) Global Witness. "While European countries denounce the war, they put money in the pockets of [Vladimir] Poutine "the Russian president, stings the British NGO. "These countries should match their words by banning the Russian LNG trade that fuels both war and the climate crisis" – gas being, along with coal and oil, responsible for global warming.
The deal has already "really completely changed", argues, however, a spokesperson for the European Commission. In 2021, EU countries received more than 150 billion cubic meters of Russian gas. Or 45% of all their gas imports, mostly by pipeline. Over the first seven months of 2023, purchases from Russian companies would have fallen to around 25 billion cubic meters, according to initial cross-checks. That is 15% of imports – of which, now, half is in the form of LNG.
Behind the United States and Qatar, Russia has therefore also benefited from the growing use of LNG. A major paradox, even though in March 2022, the European Union presented this liquefied gas as a way of "diversifying our supplies" outside Russia. Thierry Bros, teacher at Sciences Po, specializing in energy issues, criticizes a certain "hypocrisy or ambiguity of the European Commission". "We can and must completely get rid of Russian gas as soon as possible"recognized, in March, the Estonian Kadri Simson, European Commissioner for Energy.
A considerable windfall
LNG sales to Europe still bring a considerable windfall to the Russian economy: already more than 5 billion euros between January and July, estimates a collective established in Finland, the Center for Research on Energy and Energy. clean air (CREA). This is more than double, compared to the same period in 2021. "The reason why Europe has managed to attract so much LNG is that it has paid very high prices for it"recalls Camille Defard, head of the energy center at the Jacques-Delors Institute.
You have 48.46% of this article left to read. The rest is reserved for subscribers.