Discovery in Gaza of vast mosaics dating from the 5th-7th century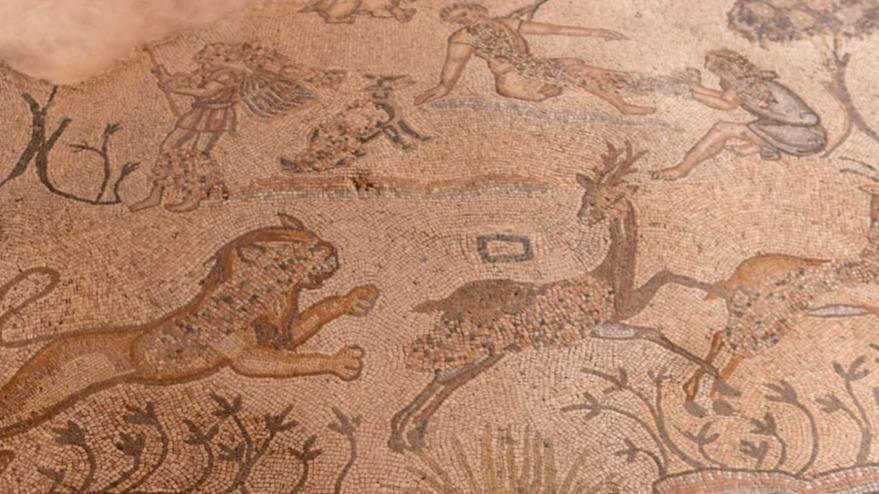 These archaeological remains were found several months ago by a farmer, Salmane Al Nabahine, while working in his fields.
Mosaics dating from the 5th to 7th centuries were unveiled on Friday in an orchard in the central Gaza Strip, discovered by a Palestinian farmer who was plowing his land, an AFP team found. Covering around thirty m2, these mosaics representing animals are "in perfect state of conservation", told AFP René Elter, archaeologist and researcher associated with the French Biblical and Archaeological School of Jerusalem (Ebaf). They were discovered several months ago by a farmer, Salmane Al Nabahine, who was working in his fields.
Read alsoIN PICTURES - Rare Roman-era mosaic discovered in Israel
"This is a first: on the one hand, this mosaic is very beautiful for the finesse of the work and on the other hand, it is exceptional because it is in a state of conservation that we do not have elsewhere in Gaza.added René Elter, whose team examined the slab. "It's a work of excellent quality, they used materials that were certainly relatively expensive", specified the French archaeologist, noting the "shimmering colorsof the work which he estimates dates from the 5th to the 7th century AD. The mosaics could have adorned the floor of a church or a private villa, according to him.
Read alsoIsrael: one of the oldest mosques in the world discovered
This discovery is the latest in Gaza, where tourist visits to archaeological sites have been restricted since the blockade imposed by Israel following the seizure of power by the Islamist movement Hamas in 2007. In January, workers from a construction had discovered the remains of a Roman necropolis dating back 2,000 years in Jabalia, in the north of the Palestinian enclave populated by 2.3 million inhabitants.