dismissed by France 2, Alexandra Pizzagali reacts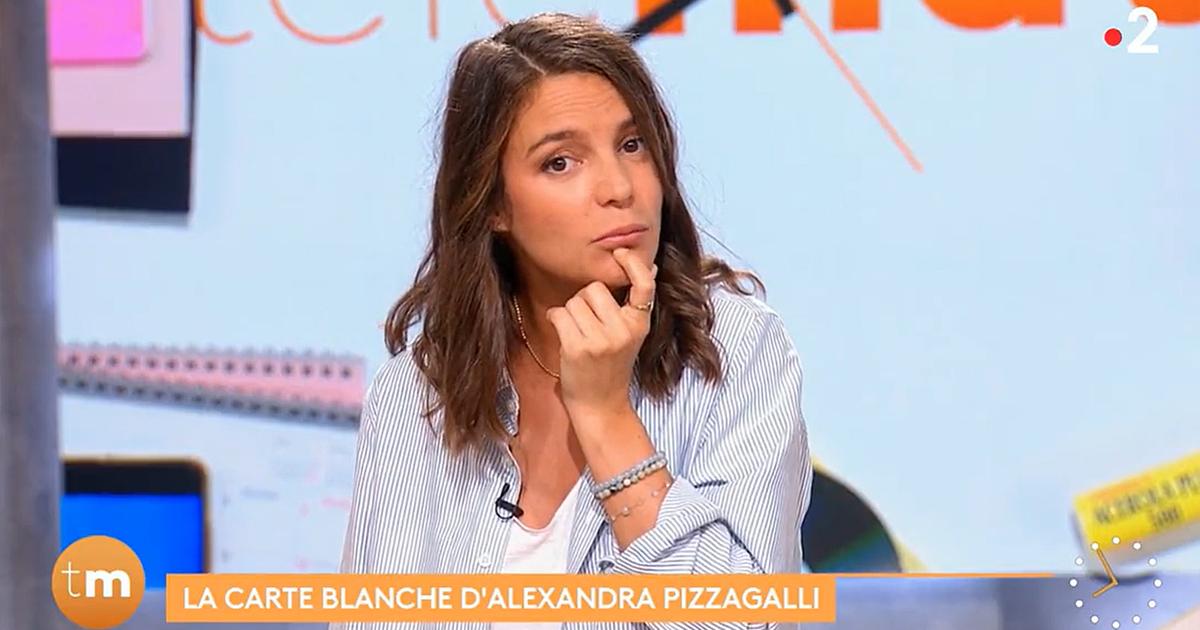 A month after his controversial sketch in the morning of the second channel which had cost him his place, the 34-year-old comedian makes his mea culpa while regretting not having a second chance.
On September 5, "Telematin" was making its comeback with, among the speakers, the comedian Alexandra Pizzagali. For his premiere in the morning show of France 2, the artist known for his black and irreverent humor had carte blanche and had made the portrait of the "asshole of the week" by choosing Mohamed Lahouaiej-Bouhlel, the terrorist responsible for the deaths of 86 people in Nice in 2016. Between the technical problems and the heavy silences on set, the sketch had caused general unease. Quickly, France Télévisions had dissociated itself from the comedian via a press release then, the next day in "Télématin", Julia Vignali and Thomas Sotto had apologized to viewers.
"I had sent my column in the night, as I had been asked. She had been validated.says Alexandra Pizzagali in an interview with the Parisian / Today in France . "I had sent it to five people including the producer of the show, who had validated it. » The 34-year-old artist had only realized that morning that the opening of the Nice attack trial was omnipresent in the news. "The clumsiness I had was to treat a serious subject with lightness in a current affairs program which evoked it in a poignant loop", she recognizes, adding that she should have adapted to the sensitivity of the public of "Télématin". "At 8 o'clock in the morning, on France 2, we are not talking to people who have chosen to go see your show in the evening. There, my point imposed itself on viewers who follow a broadcast. That, I stupidly realized only after the fact. »
Read also"To fire her like that from "Télématin", it's atrocious": Élie Semoun supports Alexandra Pizzagali
If she openly makes her mea culpa and regrets having been able to hit people because of this sketch, Alexandra Pizzagali assumes its content: "In this column, I only insult the terrorist, never the victims". Maintained on the air of France Inter in the program of Matthieu Noël "Zoom Zoom Zen", it will however no longer have the opportunity to express itself in "Télématin". "While we had reworked a concept, I learn that the channel opposes my return scheduled for this Monday she revealed to our colleagues. I would have liked to go back, I had a great chronicle, much more appropriate. »