In research laboratories, there is a word that one does not necessarily expect to find: "violence". The latest issue of the social, cultural and political journal Movementsdated May 15, attempts to demonstrate, on the contrary, its omnipresence, through testimonies but also field investigations. The whole, written by specialists (psychologists, sociologists, etc.), is quite convincing when the reader accepts a broad definition of the term. violence, symbolic violence, violence in work relationships, violence against animals… are all aspects addressed in this publication, which links these findings to the transformations underway in higher education and research, marked by competition, individualism and managerial management.
The most obvious aspect is that of and gender-based violence, which we know does not spare the academic world, like any organization. Two texts remind us of the slow and difficult awareness and actions to put an end to it. Despite initial alerts from 2002 in the university environment, then the Metoo movement, denial and resistance are still numerous.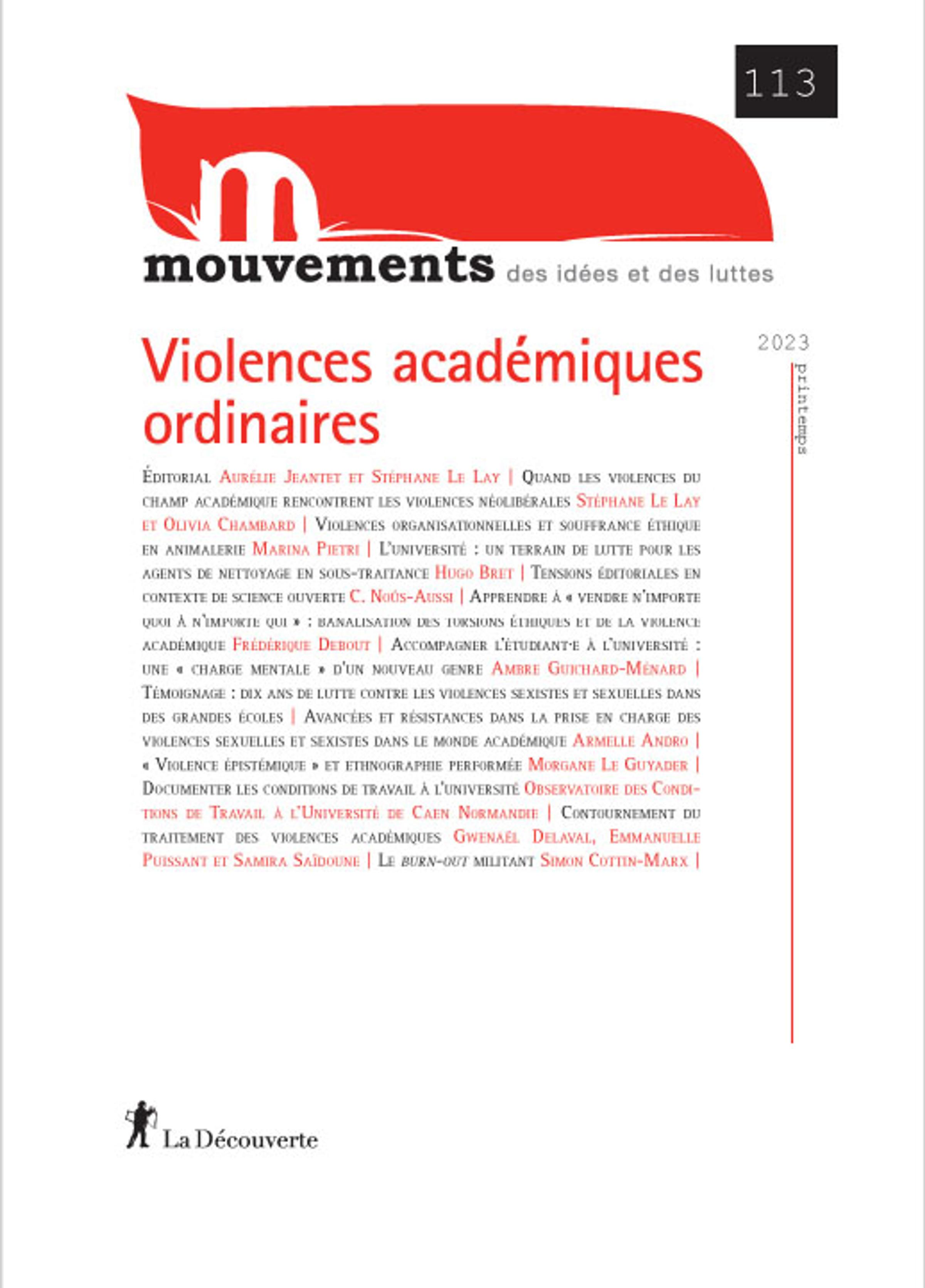 Other texts then move on to working conditions, psychosocial risks and the suffering of personnel. Authors thus show the relevance of building an observatory on this subject, in order to combine union action and scientific method to document the negative consequences of the changes at work, which put staff under pressure, create precariousness or distort ethics. even of the profession.
A final text drives home the point by expressing concern that the setting up of units dedicated to psychosocial risks will in reality worsen the situation by sidelining the unions, excessive individualization and disempowerment of the directions.
Ethical and productivity imperatives
Several particular situations illustrate concretely what "violence" can mean around straw mattresses. There is the story of a cleaners' strike, which shows the hidden violence suffered by these providers. Or that of pet shop employees who find themselves in tension between ethical imperatives and productivity; not to mention the difficulty in grasping the meaning of their work because of researchers reluctant to explain the reasons for using these animals.
Employees of an academic publisher testify to their suffering in managing an overload of work induced, a priori paradoxically, by the digitization of their activity. A new recruit describes a training course where she felt bad when she realized that the priority was not what you said but how you said it. She admits to being trapped by integration devices "fun"far from its values.
You have 12% of this article left to read. The following is for subscribers only.