Djokovic on the royal road to a 22nd Grand Slam title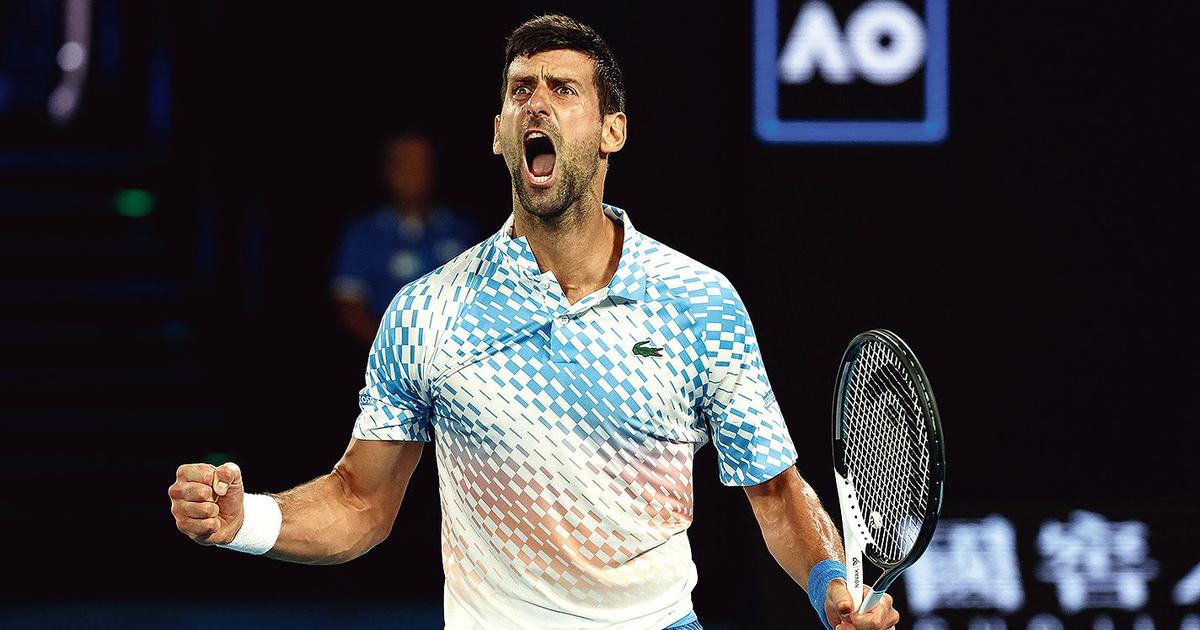 Tommy Paul has very little chance of defeating the Serb, who has not lost in Melbourne for five years.
Ruthless in the round of 16 against local Alex de Minaur (6-2, 6-1, 6-2), the nine-time winner taught Andrey Rublev (6-1, 6-2, 6-4) a lesson on Wednesday in barely two hours. "I can't be happier. At all the important moments, on all the important points, I knew how to find my best tennis. I will try to continue to be good on the court., savored the big favorite of the tournament. The boss of tennis is still and always he. He will also become world number 1 on Sunday in case of tenth coronation in Melbourne.
In total control, the Serb was still reassured after his worrying remarks at the start of the tournament. His left thigh injury, still strapped, seems a distant memory, even if he still feels discomfort. Which explains why, despite his health walk, he showed signs of nervousness against a spectator, his clan, the referee or even the wind which blew quite hard on the Rod Laver Arena… But nothing to panic about . All signals are green before Friday and his duel against neophyte Tommy Paul, 35e world, whom he has never met.
Read alsoA former world number 3 and coach of Federer in the service of French tennis
"Paul has been playing very well for a few months. But if I play like I played, I have my chanceshe smiles. As obvious. Djokovic will play his tenth semi-final in Melbourne. Only Roger Federer (15 halves) and Jack Crawford (11) did better than him. For his 44e presence (Federer has 46) in the last four in a Grand Slam, the master of the place will aim for a tenth final in a tournament where he has never bowed at this stage of the competition…
close parenthesis
The incredible soap opera of his expulsion from Australia last season, due to his non-vaccination with Covid-19, will remain a disenchanted parenthesis in the love story he has with this Grand Slam and this country. He has won his last 39 matches there, including now 26 at the Australian Open, an exceptional series that equals that of Andre Agassi between 2000 and 2004.
It is difficult to see how Tommy Paul could prevent him from erasing this record. It has been five years since "Nole" has not lost in Melbourne since an 8e final against Chung Hyeon in 2018. Stunning figure: he has won 87 of his last 95 meetings in Melbourne. Statistics almost as incredible as those of Rafael Nadal at Roland-Garros…
The men's semi-finals, Friday: Khachanov (Rus / N.18) -Tsitsipas (Gre, N.3), Djokovic (Ser, N.4) – Paul (EU / N.35).