Djokovic recovers his throne, Bonzi new French N.1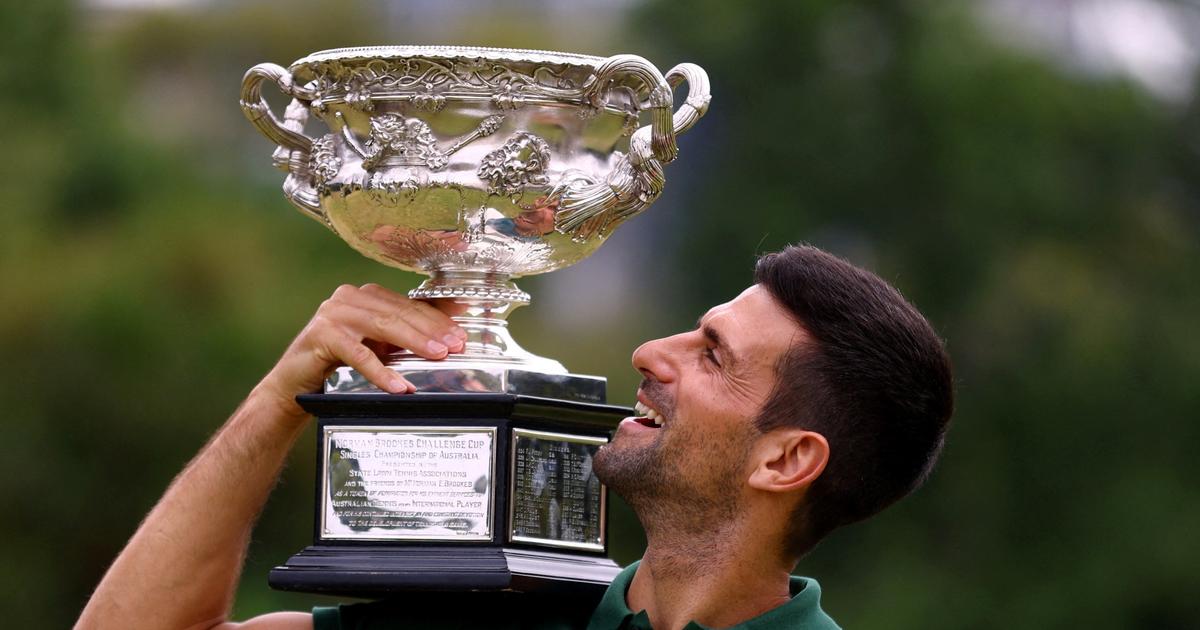 The ATP has released its new rankings after the Australian Open. Novak Djokovic is the new world No.1.
Crowned in Melbourne for the tenth time on Sunday, Novak Djokovic recovers the head of the ATP ranking, published on Monday, in which Benjamin Bonzi is the new N.1 tricolor. The Serb, who gained four places, dethroned the Spaniard Carlos Alcaraz, package for the Australian Open and now world No.2. Thanks to his 22nd Grand Slam titlethe 35-year-old player is world No.1 for the 374th week since July 2011 and his first accession to the top of world tennis.
Beaten in the final by theJoker», the Greek Stefanos Tsitsipas climbs one place, to 3rd place, to the detriment of the Norwegian Casper Ruud, and regains the best ranking of his career, already achieved for the first time in August 2021. The Russian Andrey Rublev, dominated in the quarter-finals of final by Djokovic in Melbourne, is 5th, up one place, and also regains the best ranking of his career. The Spaniard Rafael Nadal, eliminated in the second round of the Australian Major, lost four places and fell to 6th in the world.
The Ben Shelton rocket, the French lagging behind
Among the other players in the Top 20, the Russian Karen Khachanov, semi-finalist in Melbourne, gained seven places, in 13th position. The best progression is to the credit of the American Tommy Paul, also released in the semi-finals, who gained 16 positions and joined the Top 20 for the first time at 25, in 19th place. His compatriot Ben Shelton, whom he eliminated in the quarterfinals, recorded the best progression in the Top 100, with 45 places gained, to 44th place.
On the French side, Benjamin Bonzi, up three places to 45th, is therefore the new N.1 tricolor just ahead of Richard Gasquet, 46th. Adrian Mannarino, 58th, and Arthur Rinderknech, 70th, fell 13 and 11 places respectively. Quentin Halys lost 12 places and dropped to 73rd position. Ugo Humbert, thanks to his 3rd round reached in Melbourne, returns to the Top 100, with a gain of 20 places, to 86th place.