Does this California property remind you of Star Wars or Barbapapa?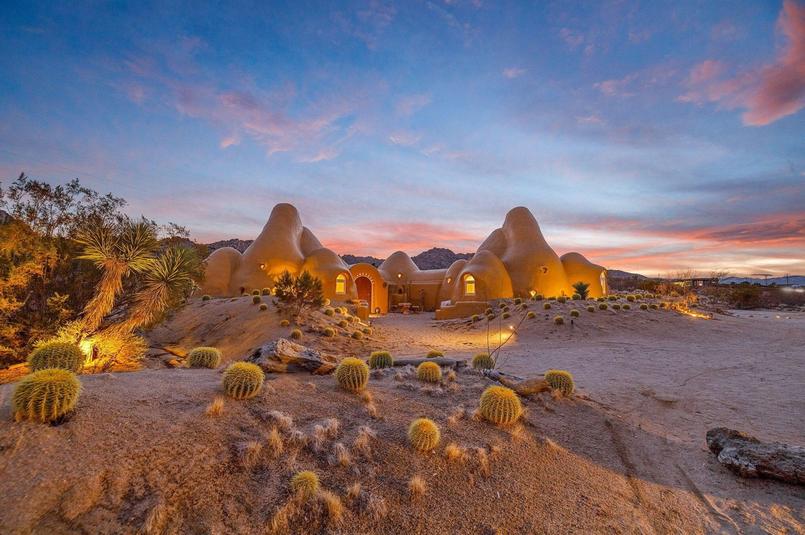 "An alien planet". Therefore Coldwell Banker describes an extraordinary property offered for sale for almost 2.1 million dollars, or approximately 1.88 million euros. Composed of several rounded domes erected from excavated sand, it is surprising. The Bonita domes with an area of ​​124 square meters evoke the rounded shape of Barpapa's characters, animated film for children. No straight and strict line among the Barbapapa either who live in bubble houses, all in roundness. The house located in Joshua Tree, California, also reminds our collective imagination of the science fiction universe of Star Wars, due to its arid and desert appearance. The recently built swimming pool on the ground with a relaxation area comes to inhabit this vast desert. A temple also offers the possibility of meditation.
CCTV cameras
We do not know what to expect once through the door of this futuristic house built in 2014. The interior is just as intriguing with its cave-like appearance, its 5 low-ceilinged rooms and its rounded walls, like the explains the digital platform The Spaces, which is interested in architectural innovations. A real cocoon that promises softness and comfort. The property was put up for sale for $2.12 million on January 18, 2023 before seeing its sale price reduced to $2.07 million on February 28, a drop of 2.36%, without any explanation. A discount of 50,000 dollars which may be worth it.
Before acquiring this nugget, you can test it by renting it through Airbnb for 1116 dollars per night, or approximately 1052 euros. A good way to check that the promise of a magical experience is well kept. Note the presence of video surveillance cameras which have been installed at the entrance to the property and in front of the swimming pool.for everyone's safety" but without "invade your personal space". Attention, for any attempt to intervene on the cameras, you risk a fine of 250 dollars, or 235 euros.