"easy opponent and easy money" judges Mayweather for his fight in Japan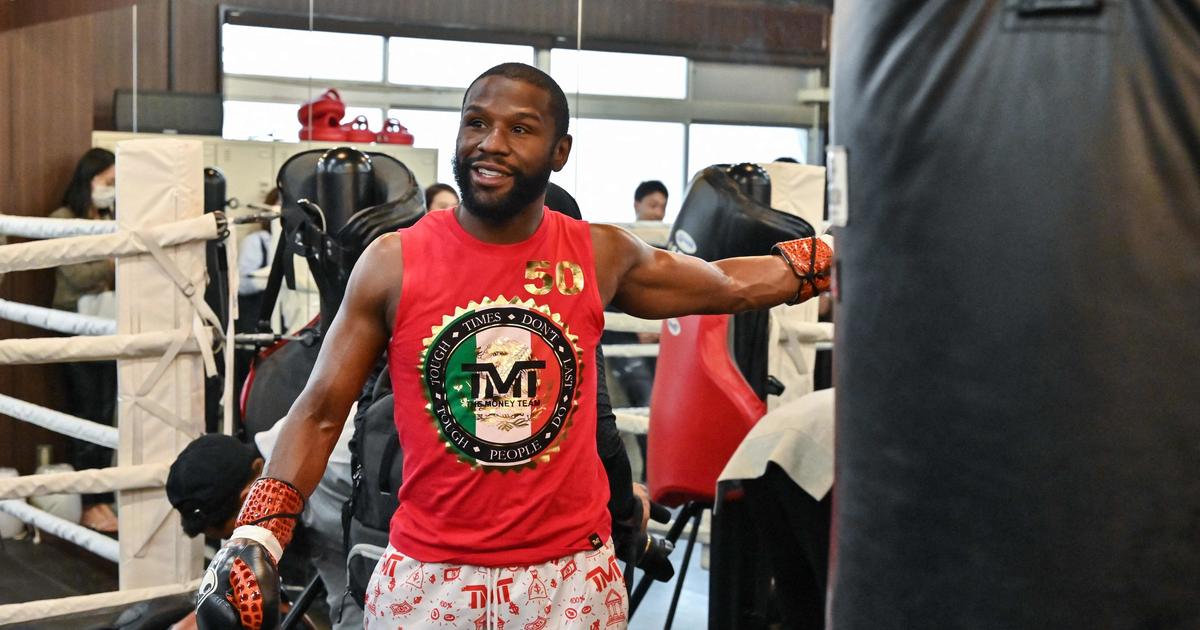 Floyd Mayweather expects "an easy opponent and easy money" in his scheduled exhibition boxing bout against Japanese MMA (mixed martial arts) star Mikuru Asakura on Sunday, he told reporters in Tokyo on Thursday.
The great star of American boxing, undefeated during his professional career (50 victories), had beaten the young Japanese kickboxer Tenshin Nasukawa (20 years old at the time) in a ring after only a few punches and two minutes flat during a fight exhibition in Japan in 2018.
The encounter had been widely seen as a farce.
This time around, the 45-year-old American promised the audience at the Saitama Super Arena, north of Tokyo, that he would get his money's worth in what will be another lucrative performance for him.
"I think the last time I came here it was so quick that no one had a chance to take advantage of it"Mayweather said after a practice session delayed an hour because he had "slept too much".
"I'm going to go fast, but there aren't a lot of fights on the schedule, so I'll make sure to go up to three (rounds), unless you all want me to go (more) fast. »continued confident Mayweather, also known by the nickname "Money".
The super featherweight retired before returning in 2017 to defeat MMA star Conor McGregor in a 10th-round technical knockout in a boxing ring under English boxing rules.
The two stars are said to be close to an agreement for a rematch in 2023.
Mayweather's last exhibition match was in May against 'Dangerous' Don Moore in Abu Dhabi.
Mayweather was inducted into the international boxing "Hall of Fame" in June.