Ecology everywhere, ecologists nowhere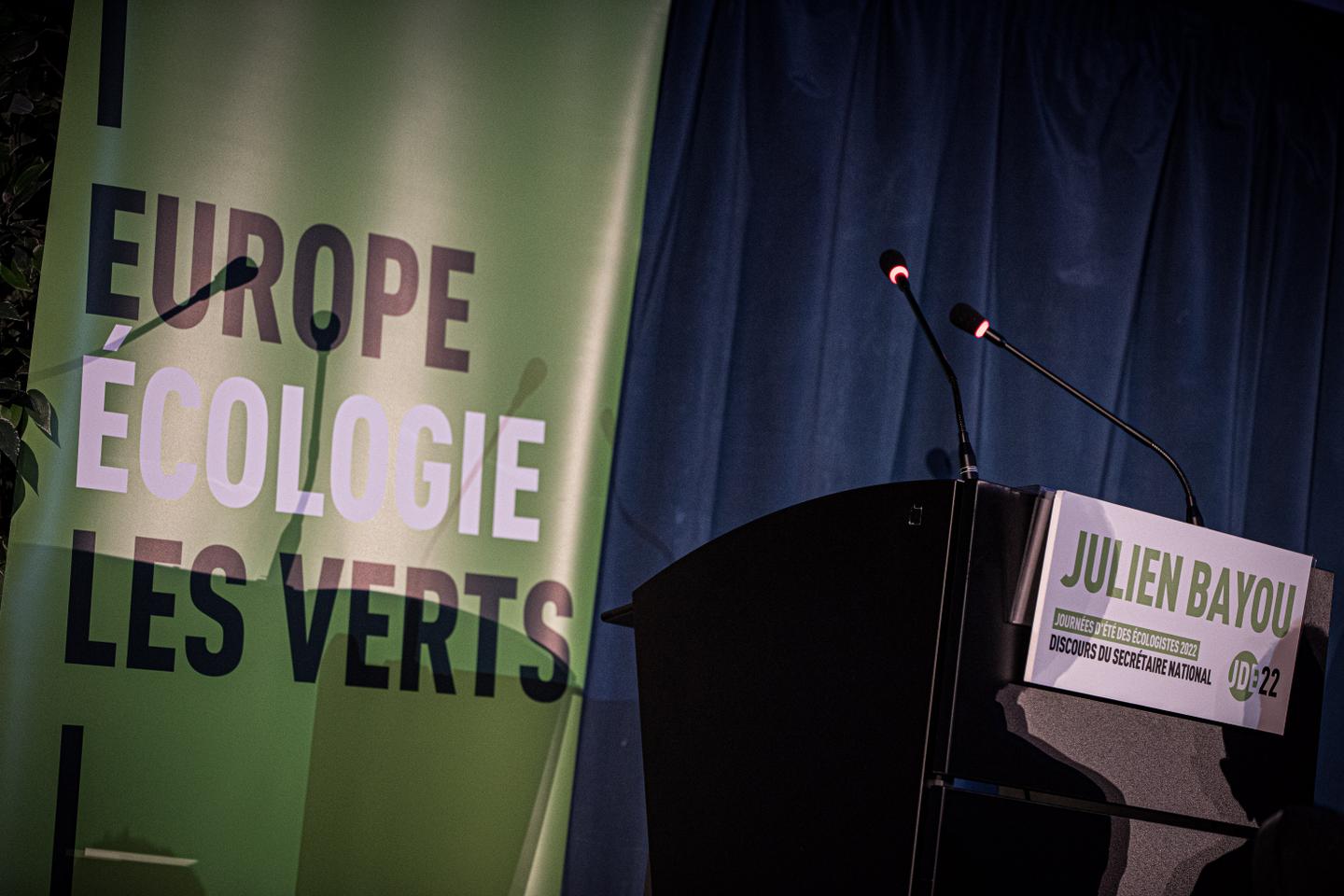 To analyse. On climate change, ecologists, since at least René Dumont and his "glass of precious water", were right before anyone else. But "it is not enough to be right". This quote from activists taken from the balance sheet of the presidential campaign of the environmental pole sums up a general state of mind. After Yannick Jadot's poor score (4.6%) and a summer that made everyone aware of the reality of global warming, environmentalists are seeing their messages relayed everywhere. The party of political ecology, however, is still looking for a place that is no longer that of the eternal minority spur.
After mocking the delusions of a handful ofAmish in 2020, Emmanuel Macron talks about sobriety and "end of abundance"Elisabeth Borne of "radicality". Even the President of the European Commission, Ursula von der Leyen acknowledged this in her State of the European Union address.Wednesday, September 14: "Only a few visionaries understood that the real problem was the fossil fuels themselves, and not just their price. » A sentence read as recognition, finally, by the European Greens. In France, all the executives of Europe Ecologie-Les Verts (EELV) ensure that the time has come to make their party a majority, but no one has the solution. Originally, the French Greens were "above all a counter-power rather than a tool allowing access to power"recalls the MEP David Cormand, former number one of the party, in his book, what we are (Les Petits matins, 240 pages, 18 euros).
To transform itself after the encouraging scores of the 2019 European and 2020 municipal elections, EELV attempted normalization, embodied in particular by Yannick Jadot, its stature of "presidential" rather classic, his speech based on"ecology of solutions". But this attempt at credibility ended in disappointment. Some at EELV are therefore changing course today, without being afraid of the big gap, and swapping the vocabulary of the moderate for the "radicality"the decline and sobriety once defended by the sole left wing, recently embodied by the candidacies for the environmental primary of Sandrine Rousseau and Delphine Batho.
The risk of loneliness
With the approach of their congress, scheduled for December, the ecologists are reviving the internal debates for which they would nevertheless like to avoid being caricatured. All promise refoundation, each in their own way. "Let's give ourselves the means to direct our militant energies outwards rather than spending long months staring at our navel", write the signatories of one of the two militant referendum projects submitted to the members. The avowed objective of this text – supported in particular by Marine Tondelier, municipal councilor in Hénin-Beaumont (Pas-de-Calais) – is to revise "the self-locking operation of EELV".
You have 51.28% of this article left to read. The following is for subscribers only.