Edvard Munch, a painter in search of a soul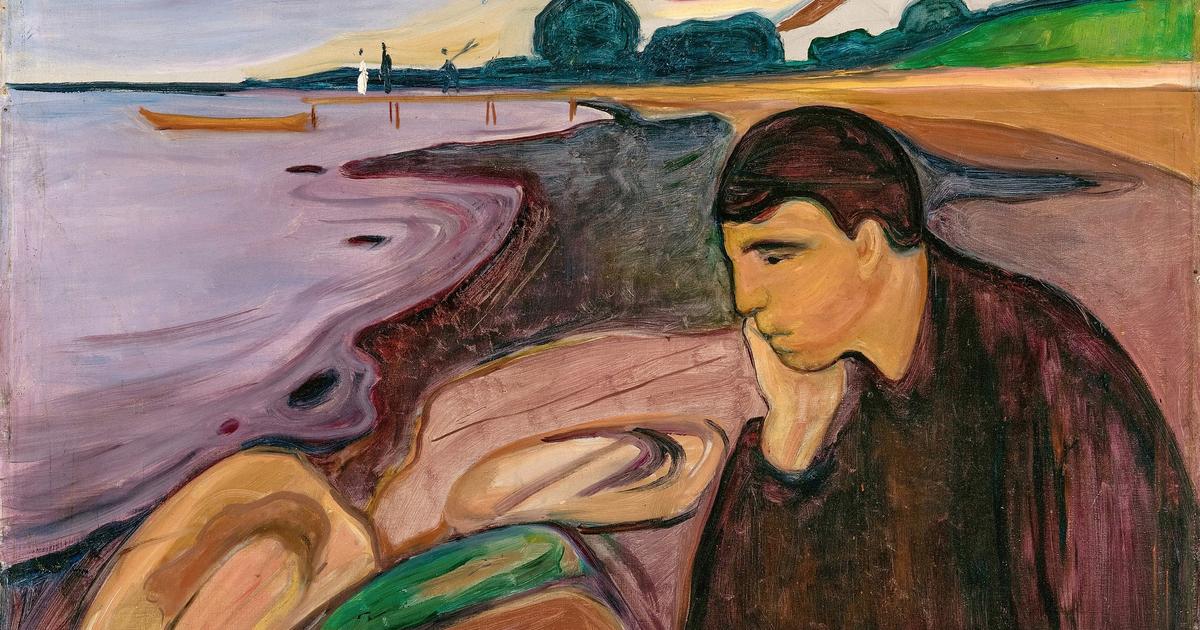 DECRYPTION - From the tortured Norwegian artist, we often only remember his famous Shout. A remarkable and very complete exhibition at the Musée d'Orsay, in Paris, reveals the extent of his expressionist work, inhabited by the feeling of disarray and despair about the human condition that he experienced throughout his life.
"You can no longer paint interiors, people reading and women knitting. We will paint living beings who breathe and move, suffer and love. » When he wrote these lines in a notebook in 1889, Edvard Munch was 27 years old. In Norway, its reputation is already well established. She's bad. At the Kristiana Autumn Salon (Oslo), in 1886 he exhibited four canvases, including sick child, which caused a scandal.
Like the other great figures who animate and will animate the plastic revolutions which were to revolutionize pictorial art in Europe at the end of the 19th century.e and at the beginning of the XXe, he came up against skepticism and violent criticism from his contemporaries. And this all the more so as for him, painting is a serious matter, a quasi-priestly vocation: "I'm going to paint a series of pictures like this. People will understand the sacred dimension and they will take off their hats like in church. »
For Edvard Munchthe painting must therefore be