elbow fracture for Annemiek Van Vleuten at the Worlds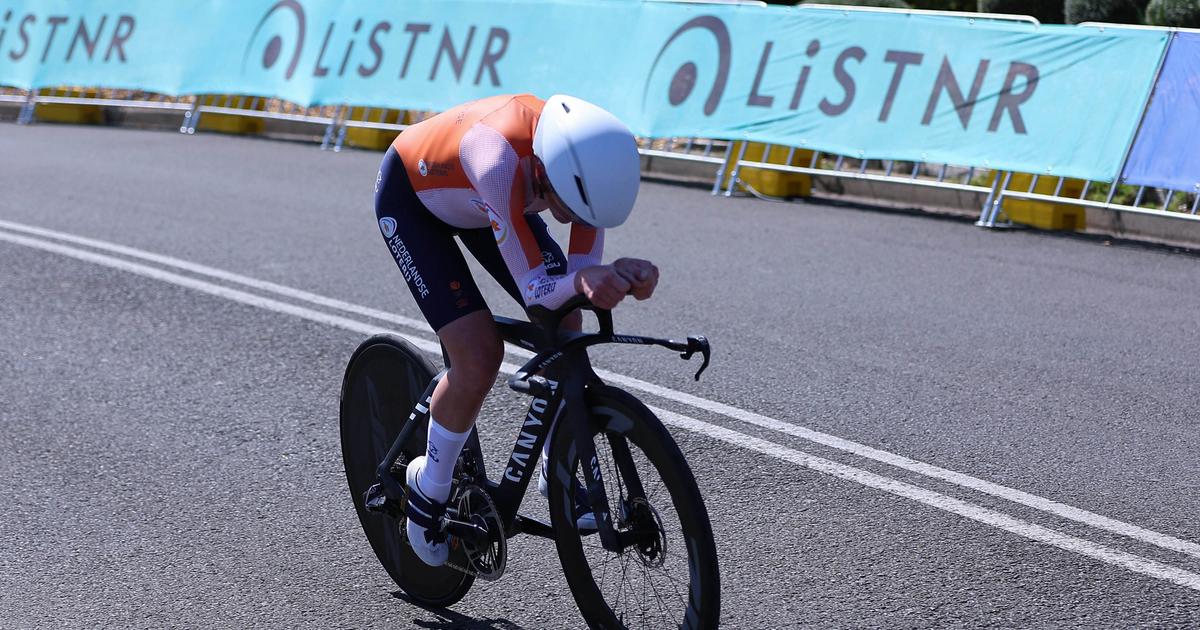 Annemiek van Vleuten crashed in the mixed time trial relay at Worlds on Wednesday. He was diagnosed with a broken right elbow.
The Dutch Annemiek van Vleuten, star of women's cycling, suffers from a fracture in the right elbow after her fall in the mixed time trial relay at the Worlds on Wednesday in Wollongong, announced her federation, questioning her presence on Saturday on the online race.
In this event, which brings together three men and three women per team, Van Vleuten, who won the three Grand Tours this year, went to the ground only a few meters after the start, violently hitting the pavement. Reporting on Twitter, Van Vleuten wrote that she was "on her way to the hospital to do x-rays." "All bruised and particularly worried about my elbow and my right arm. My front tire exploded and I crashed," she added.
In the evening, the Dutch Cycling Federation issued a statement reporting a fracture without displacement in the elbow, specifying that a decision on its participation in the road race on Saturday, of which it was one of the big favorites, was going to be taken "later in the week".
"Annemiek is allowed to run with this fracture without displacement but the question is obviously that of the intensity of the pain. We will see that in a few days, "adds the press release. Pursued by bad luck, the Dutch team had already been penalized by Bauke Mollema's chain jump in the first lap of the circuit, which is completed by the men's trio before the handover to the women.
The Netherlands finished fifth in the race won by Switzerland ahead of Italy and Australia.