Elisabeth Borne promises a "constant dialogue" with the regions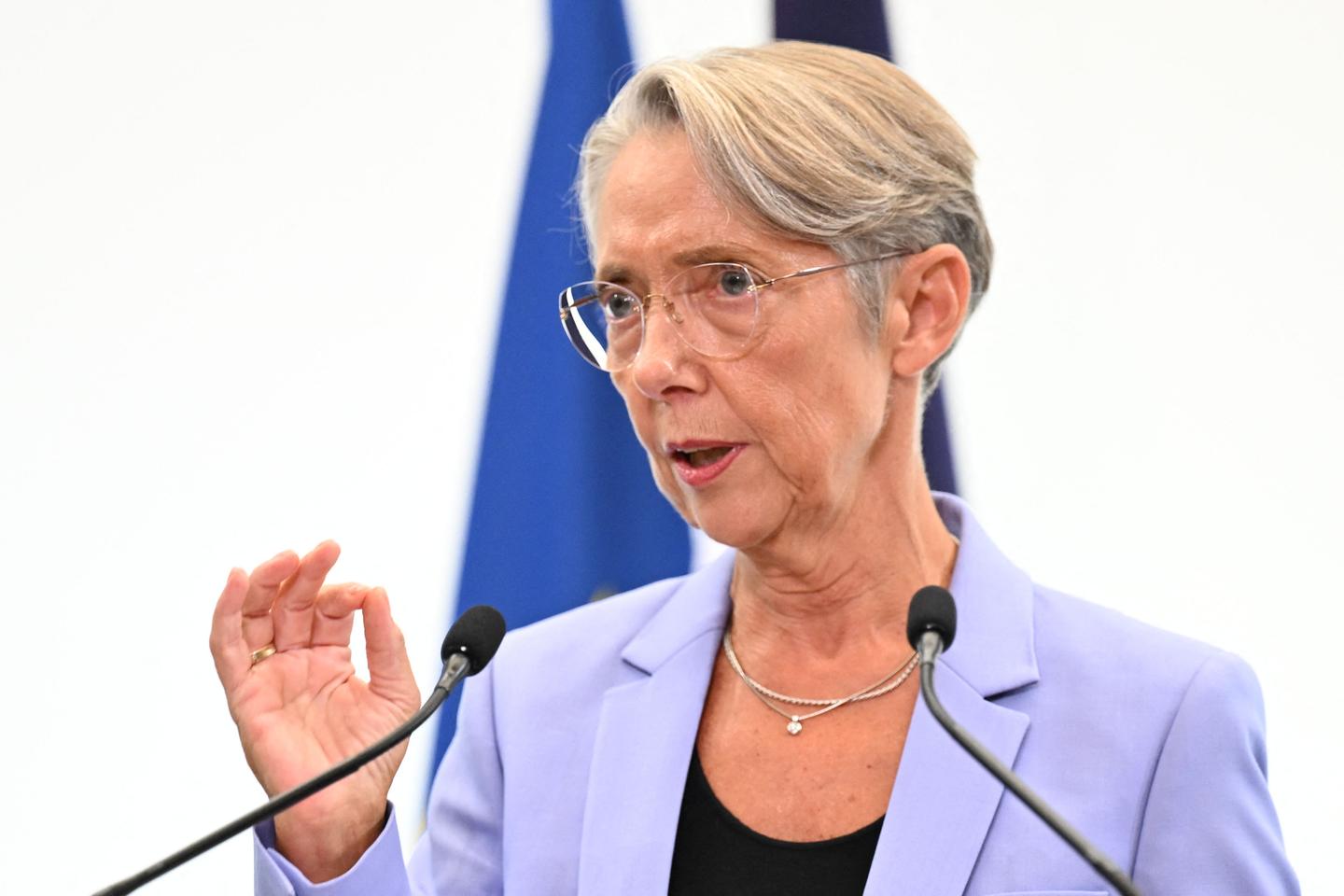 It was a must for the Prime Minister, appointed in May. Elisabeth Borne spoke for the first time before representatives of the Regions of France association, Friday September 16 in Vichy (Allier), as part of their 18e annual congress. While the regions' relations with the executive have not always been smooth over the past five years, she promised a "constant dialogue" for "building together" on employment and ecology.
"We don't necessarily agree on everything. But I am convinced that we have in common a desire to act" because "State and territories each hold a share in the success of our nation"she declared in front of the eighteen presidents of regions, all here from the ranks of the opposition. "The collective is the condition of our success"she added.
A point with the government every six months
Committing to review the representatives of the regions by early 2023 and to make " a point " with them every six months, Elisabeth Borne assured them: "Our dialogue has only just begun. It must be rich, constant and transparent. » A line that the head of government had already put forward during her meeting with Regions of France in July, held as part of the cycle of consultations that she had launched after the legislative elections in Matignon.
Elisabeth Borne also defended her method on Friday, which is intended to be based on " consultation "by involving all local authorities, on "a work-sharing program"on the "differentiation" to take account of "specificities of each territory" and on the "readability" resources granted to the regions, at the service of " full employment " and the ecological transition, she underlined.
Before Mme Terminal, Carole Delga said to welcome him " outstretched hand " for a "new era of decentralization". "Don't decide from above, rebuild France from the territories" for "Make Our Democracy Breathe"asked for his part Laurent Wauquiez (Les Républicains), president of the Auvergne-Rhône-Alpes region.
Worries about inflation
Faced with soaring prices, which would have cost the regions a billion euros, according to Mme Delga, Socialist President of Regions of France and the Occitanie region, Mme Borne also promised that the government "will continue to be present to support communities in difficulty, including the regions".
Scarred last year by a drop of 50 million euros in their allocation, the regions have in particular asked for a "constructive partnership" this year in the matter, while discussions are in full swing in Bercy around the state budget for the year 2023.
As for rail, for which the regions are demanding "a complete plan of the economic model"Elisabeth Borne affirmed that "from November" the regional prefects went "launch the work to define a program with [les régions] ».