Elisabeth Borne stuck in the pension file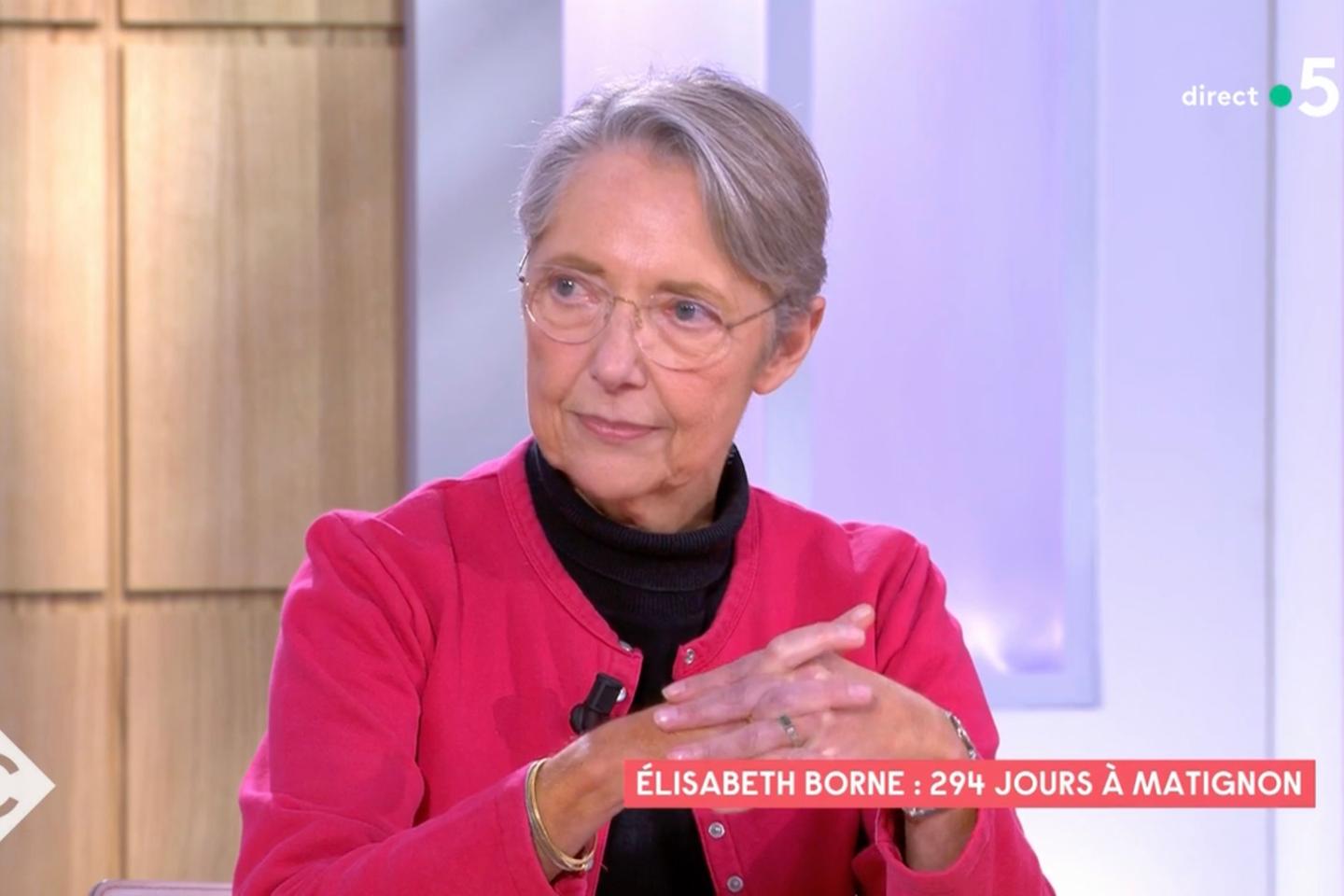 On the eve of International Women's Day, Elisabeth Borne was keen to recall that his fight was also that of those too long designated as the "weaker sex". She who had dedicated her appointment to Matignon, in May 2022, more than thirty years after Edith Cresson's flash visit, "to all the little girls"encouraging them to "go after their dreams". Before the presentation of a major government plan on gender equality, scheduled for March 8, the Prime Minister was to give part of the announcements, Monday March 6, in the program "C à vous", on France 5.
But Monday was also the day beforea new mobilization against the pension reform. A few hours before France is "shutdown" as the unions promise, the head of government has been overtaken by this highly unpopular project which she had to defend for a long time, explaining the misunderstandings and communication errors of the government. "What's the alternative?" »she ended up declaring, referring to a drop in pensions or an increase in taxes and unemployment, which the government " will not ".
"There is obviously a right to demonstrate, a right to strike", estimated the tenant of Matignon. Before judging that the use of the expression "bring France to its knees" was " severe " And "not responsible" in reaction to the words of the secretary general of the national federation of chemical industries, Emmanuel Lépine. But was it necessary to say that "bring France to a standstill", from March 7, would be "take the risk of an ecological, agricultural or health catastrophe"as government spokesman Olivier Véran did on 1er March ? "Olivier Véran explained it"evacuated the Prime Minister, referring to the intervention of the former Minister of Health who, a few hours earlier on France 2, had admitted that his message was "badly gone" and that he could have formulated it differently.
A long Way of the Cross
Giving the feeling of traveling a long way of the cross, the Prime Minister then had to comment on controversial remarks by Olivier Dussopt. With the text on government pensions, "there will be no losers"assured the Minister of Labor, in an interview at Parisian, Sunday March 5, evoking a "left-wing reform". "It depends on what you call losers"replied, embarrassed, Mme Terminal after the testimonies of "Jean-Claude", professor of letters, and "Pascal", employee of tourism, who, both, described themselves as penalized by the reform. "Obviously, there are French people who will have to work progressively longer", she finally conceded. Before releasing: "I don't know if it's a left-wing reform. »
You have 55.13% of this article left to read. The following is for subscribers only.