Emma Mackey, from a clownish childhood to an irresistible actress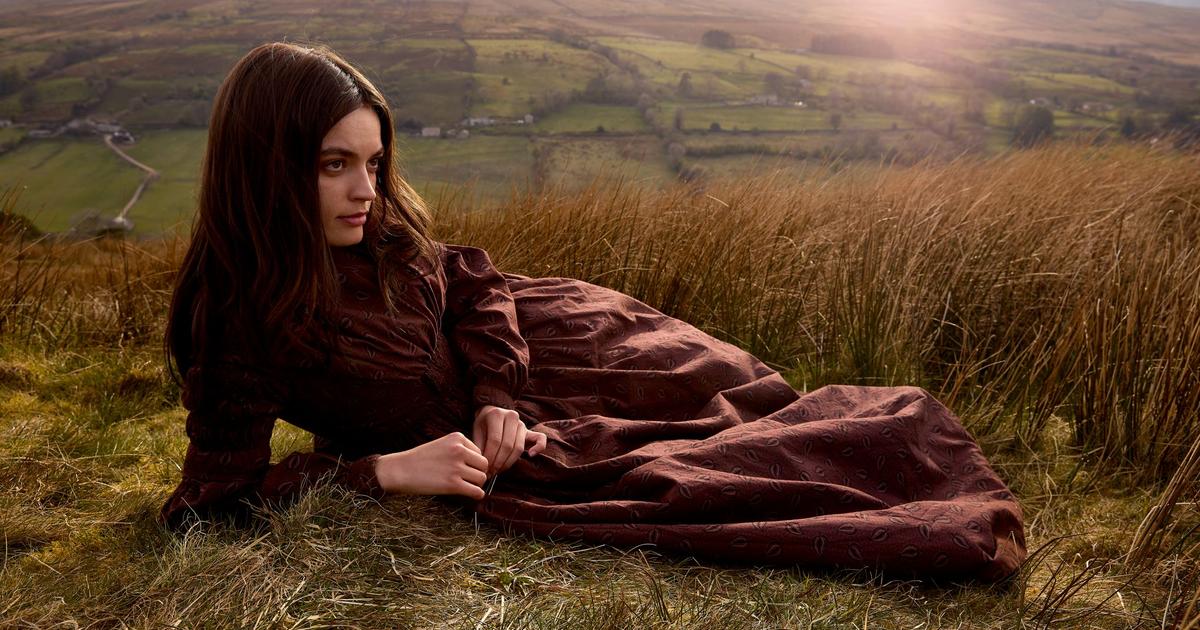 PORTRAIT – The Franco-British actress, who embodies the character of Emily Brontë, lives a career with a meteoric trajectory.
At 27, she has this highly inflammable mix of freshness, charm and shyness that makes her immediately endearing. In this elegant Parisian hotel suite, the Franco-British actress Emma Mackey initially shows a hesitant smile. But as soon as we approach his character ofEmily Bronteshe launches with an invigorating assurance.
Thanks to this role, she was crowned in France (at the Dinard festival), as in the United Kingdom (during the Bafta). But to get there, she followed a normal course: "It happened in a very classic way, in London. I first recorded an audition alone at home, what is called a "self tape". I then auditioned with a casting director, before doing a third round, this time in the presence of director Frances O'Connor. I got the part the next day."
A dual culture
In reality, though she won't openly acknowledge it, Emma Mackey's career resembles the trajectory of a missile aimed at…