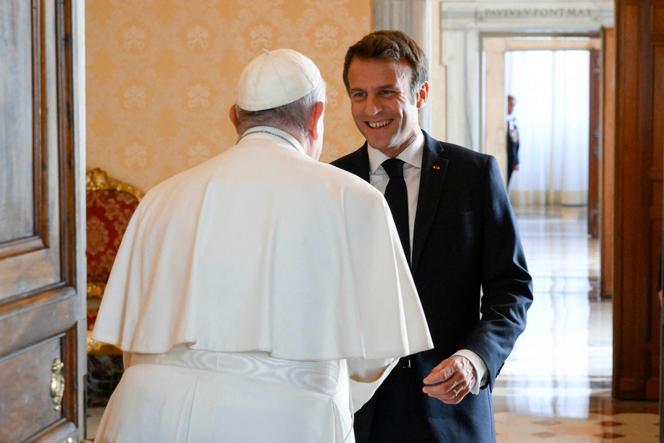 Faced with criticism from the left, who believe that he should not attend, in the name of secularism, the giant religious service that will give Pope Francis in Marseille on September 23, Emmanuel Macron umes. "I consider it my place to go there. I will not go as a Catholic, I will go as President of the Republic which is in fact secular"he said Friday September 15 during a trip to Semur-en-Auxois, in Côte-d'Or. "I myself will not have religious practice during this m"he added.
Emmanuel Macron recalled that the Pope had the rank of head of state and that his presence did not call into question the neutrality of the State. "The State is neutral. Public services are neutral and we are also preserving schools and we have reiterated this at the start of the school year"he added, in an allusion to the ban in schools on the abaya, a loose dress worn by Muslim women.
As of Wednesday, the possibility of him attending this m, the highlight of Pope Francis' visit on September 22 and 23 to Marseille, had aroused indignant criticism from La France insoumise. "I respect the faith and the faithful. But I disagree with the fact that an elected official and in particular the President of the Republic participates in his capacity in a religious ceremony"MP Alexis Corbière said on X (ex-Twitter).
"It is not necessarily the place of the President of the Republic to attend a m" in "secular republic"reacted Communist leader Fabien Roussel on Thursday.
The presence at a papal m is a first for a French head of state since that celebrated in 1980 by John Paul II on the square in front of Notre-Dame in the presence of Valéry Giscard d'Estaing.
In June 2017, shortly after his first election, Emmanuel Macron participated in the annual iftar (fast-breaking dinner) of the French Council of Muslim Worship (CFCM), the representative body of France's second religion.