Employee representatives and managers do not share the same conception of social dialogue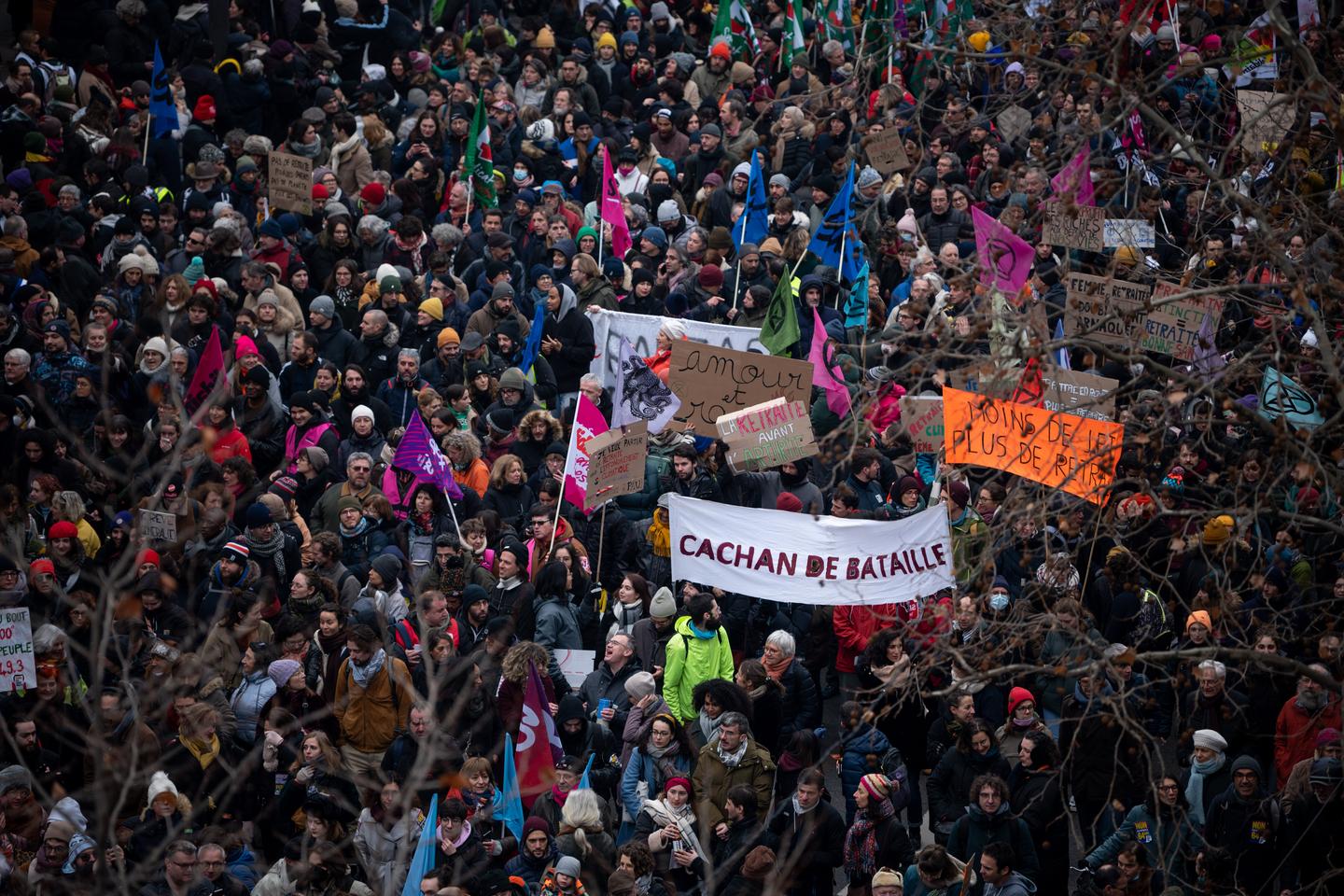 In this period of profound transformation of the world of work, "How is the social dialogue in France? » As the disputes over salary increases have resurfaced and the unions are calling for a second day of mobilization against the pension reform, Tuesday, January 31, this is the question posed by the expertise firm Syndex, specializing in the advice to employee representatives.
Carried out in partnership with the IFOP, the survey was conducted in the fall of 2022 among 917 staff representatives, 1,308 employees and 410 business leaders and HR directors, in companies with 50 to more than 5,000 employees.
The answers, published Monday, January 30 in the 5e barometer of social dialogue, show a real gap in perception of the quality of social dialogue on both sides of the negotiating table: when business leaders and HRD consider it to be in good standing (rating it 7.8/10), the employees and their representatives give it just the average (assigning it 5.7/10 and 5/10 respectively).
Five years after the merger of the three staff representative bodies (staff delegates, works council, health, safety and working conditions committee) into a single one, the social and economic committee (CSE), staff representatives always underline the lack of resources in the face of a heavy workload. "They took resources away from us, 30 hours for thirty-six sites, it's complicated. [Pour] the change of mutual, you have to put yourself in the file thoroughly, we don't have any more hours planned", notes the elected representative of a very large logistics company, quoted by the study.
Faced with inflation, the question of purchasing power and remuneration has regained a central place for elected officials
This lack of means is, for them, an obstacle in the communication with the employees, whom they consider too "descending"with an underlined difficulty in finding the time to go " in the field ". But the "proximity to employees" is precisely, for 70% of them, the element that contributes the most to the quality of social dialogue. When for leaders, this resides first in the "compliance with the law" (for 74% of them).
Only one manager in five also considers that the weight of the opinions of the CSE should be reinforced, when on the contrary it is the priority of four staff representatives out of five.
While everyone continues to make working conditions and psychosocial risks the priority mission of the CSE, the question of purchasing power and remuneration has, in the face of inflation, regained a central place for elected officials: 81% make it a priority of subjects to be dealt with in CSE, compared to only 45% of managers.
You have 34.08% of this article left to read. The following is for subscribers only.