Enner Valencia starts strong, the locals a little less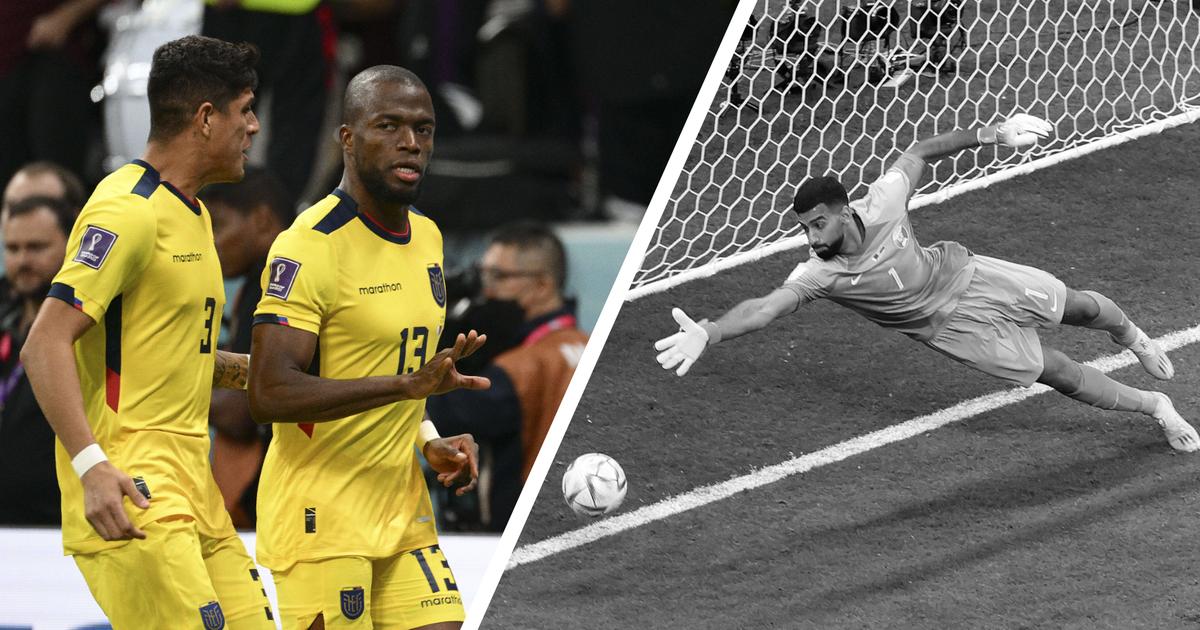 TOPS/FLOPS – Enner Valencia who planted a double, Saad Al Sheeb at fault and Bordeaux who missed their start… Discover the tops and flops of Qatar-Ecuador.
TOPS
Enner Valencia starts strong
Score the first goal of a World Cup, it is necessarily an important moment. But then when you score both, or even all three (the first goal was canceled for an offside position), it's exceptional. First scorer on a penalty that he himself obtained (16th, 0-1) then on a superb header (31st, 0-2) Valencia was invaluable. Also generous in his efforts, the Fenerbahce striker was replaced in the 77th minute, perhaps slightly injured in the knee.
The entries on the Ecuador side
The opposition was not really of a very high level, but Ecuador unfolded during the meeting. Better, we could see that the entrants can bring something. Jeremy Sarmiento (Brighton) and José Adoni Cifuentes (Los Angeles FC) were very good. Many movements passed through them, like the percussion of Sarmiento (72nd, 0-2) or the quality of the pass of Cifuentes (81st, 0-2).
FLOPS
The Qatar team
It's a big defeat that Qatar suffered tonight. It's simple: the country has become the first host nation of the World Cup to bow for its entry into the running. But the most frightening remains the level of play displayed. The Bordeaux were overtaken in absolutely all areas of the game. If it was the first World Cup match for them, with the pressure that went with it, we expected more, at least in the envy. Led 0-2 at the break, the men Felix Sanchez Bas did not even have the burst of pride to come back to score.
Saad Al Sheeb at fault
Difficult to condemn a player in particular as the collective performance was weak. However, Saal Al Sheeb particularly weighed in the balance. The goalkeeper was at fault from the first minutes of the match, after a completely missed aerial exit on the Valencia goal, refused for an offside position (3rd, 0-0). It is also he who is at fault on the opener, after having caused a penalty by sweeping Valencia with his hand during a face-to-face (16th, 0-1). Not very reassuring at the foot and especially in his aerial outings, Al Sheeb will have to remobilize for the next meetings.
Since 1930, all the courses of the Blues at the World Cups?