Éric Zemmour's party sets its sights on the Europeans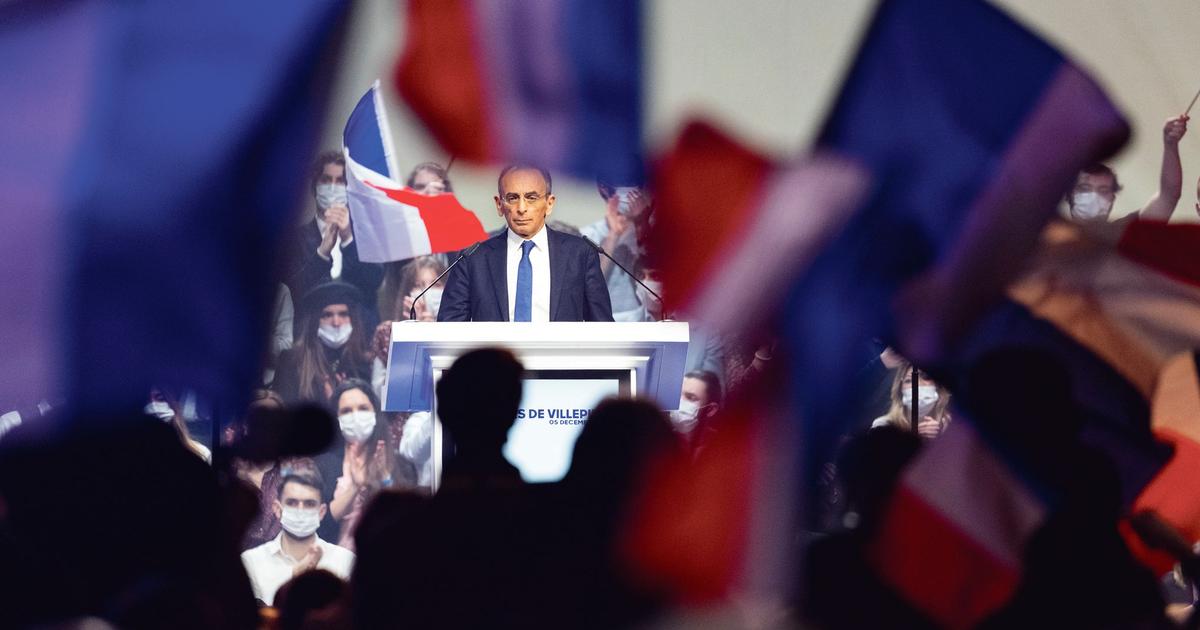 STORY – Reconquest! celebrates its first anniversary this Sunday and is looking for how to last politically.
An audience of 10,000 white-hot activists, The Marseillaise pushed to the maximum volume, voluble speakers who follow one another on the podium and thousands of blue white red flags. Among the supporters ofEric Zemmour, the painting makes you dream. It is, however, part of the past. The Villepinte meeting is only a distant memory, which we remember with nostalgia. It was a year ago. Since then, their candidate has suffered a presidential defeat, and their movement met with failure in the legislative elections.
The Parisian HQ, rue Jean-Goujon, is no longer teeming with incessant visitors. A handful of volunteers still populate the premises. Seated in front of their computers, they take care, start-up style, of mailing and phoning campaigns for re-membership of the party, which still claims 130,000 members. In their mailboxes, they recently received a personalized message. "Mathieu, are you going to the first birthday party?", asks the missive. This Sunday, the…