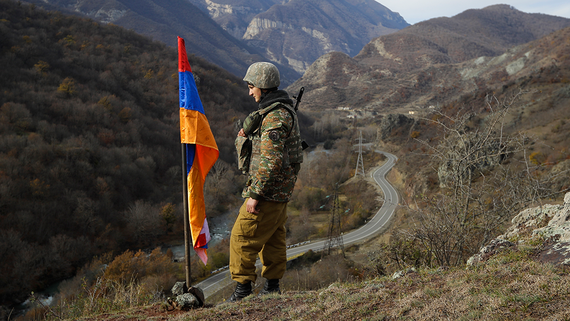 The European Union (EU) condemned the escalation of the situation in Nagorno-Karabakh and called on the parties to return to dialogue, follows from a statement by the head of European diplomacy, Josep Borrell.
"We call for an immediate cessation of hostilities and for an end to Azerbaijan's military activities," the statement said.
Borrell believes that the parties urgently need to return to dialogue. The EU will facilitate peace negotiations, but this requires an end to violence, the statement said.
On September 19, the Azerbaijani Ministry of Defense announced the start of "anti-terrorist measures" in Nagorno-Karabakh. The Ministry of Defense of the Republic stated that the measures are necessary for the withdrawal of Armenian troops from the territory of the region and "restoration of the constitutional order" of Azerbaijan.
Earlier, the official representative of the Russian Foreign Ministry, Maria Zakharova, said that Moscow urges the parties to stop hostilities and return to the path of a political and diplomatic settlement. Russia remains committed to cooperation with Yerevan, she added.
The Armenian Foreign Ministry condemned Baku's actions and called them "large-scale aggression." Prime Minister of Armenia Nikol Pashinyan convened a meeting of the Security Council of the republic to discuss the situation. Armenian Ambador-at-Large Edmon Marukyan called on the United States to take action in connection with Azerbaijan's actions.