Europe facing the risk of the Italian far right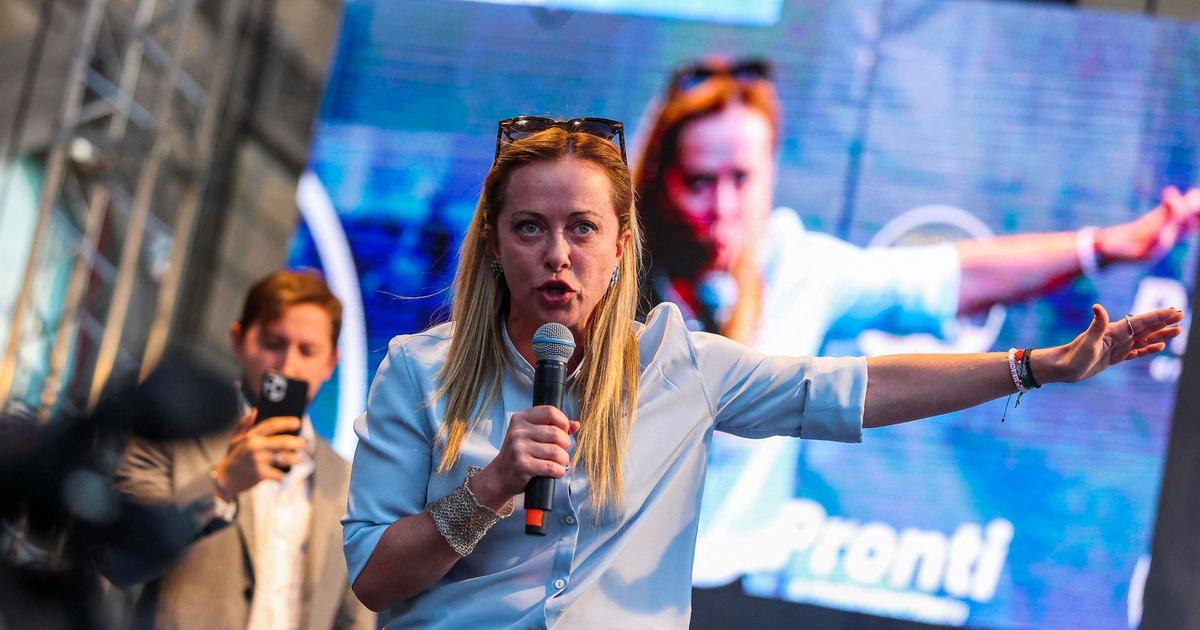 DECRYPTION - The markets and the euro zone are suspended on Sunday's vote which could confirm the victory of Giorgia Meloni's coalition.
Three days before the legislative elections in Italy, Europe and the financial markets have their eyes riveted on the peninsula. The breakup of the quasi-national unity government led for a year and a half by Mario Draghi could give way to a right-wing and far-right coalition from the ballot box on Sunday. And the 75-year-old "euro savior", former head of the European Central Bank (ECB), could be replaced at Palazzo Chigi by Giorgia Meloni (45), leader of the Fratelli d'Italia (Brothers of Italy) partywhich has its roots in fascism.
In Brussels, as in the trading rooms, however, the attitude is more "wait and see", wait-and-see rather than panic. The Brothers of Italy (leading the polls, with about 25% of the voting intentions) should ally with the League, far right (about 14%), Matteo Salvini, in decline, and Forza Italia (8% in the polls), Silvio Berlusconi's party, back at 85. With approximately…