Ex-colonel of the Ministry of Internal Affairs given a life sentence in the case of a terrorist attack in the Moscow metro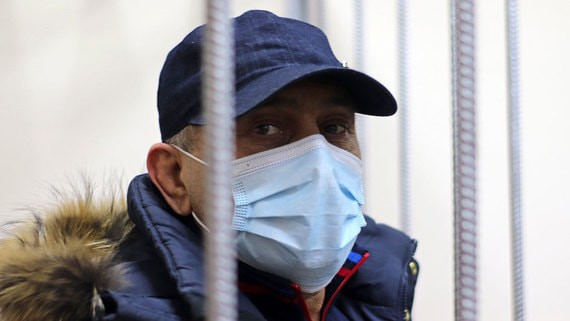 The former head of the Russian Ministry of Internal Affairs for the Kizlyar district of Dagestan, Gazi Isaev (included in the register of terrorists and extremists), was sentenced to life imprisonment in the case of terrorist attacks in the Moscow metro. This was reported by Interfax with reference to the decision of the 2nd Western District Military Court.
The court also recovered more than 17 million rubles from the ex-colonel. on a claim for damages in favor of the Moscow Metro as the aggrieved party. In particular, Isaev was deprived of the special rank of police colonel. On March 9, prosecutors requested a life sentence for the former police chief.
On December 19, 2022, the court began considering the criminal case against Isaev on the merits. On the morning of March 29, 2010, two explosions occurred at the Moscow metro stations Lubyanka and Park Kultury with an interval of 40 minutes. According to investigators, the explosions were carried out by female suicide bombers. 39 people were killed and about 100 people were injured.
The ex-colonel was detained on November 22, 2020 and taken to Moscow and arrested. According to investigators, Isaev in 2009-2010. was a member of the international terrorist community "Emarat Kavkaz" (the organization was recognized as a terrorist, banned in the Russian Federation), whose leader was the terrorist Doku Umarov.
The policeman helped to transport militants around the Kizlyar region in his VAZ car and remain unnoticed by them, using his position and position, the investigation believes. The investigation established that it was Isaev who drove Mariam Sharipova, one of the suicide bombers, with a "belt" of homemade explosives to the Kizlyar bus station, from where she went to Moscow.
According to Isaev, the case against him is custom-made. After the speech of prosecutor Roman Boldyrev at one of the meetings, he declared his non-involvement in the acts incriminated to him. "My family is under protection because they receive threats from terrorists. I wanted to imprison the head of the district administration, so I am here," Isaev said then.