"Executives working remotely with children rarely leave Ile-de-France to settle in a small village"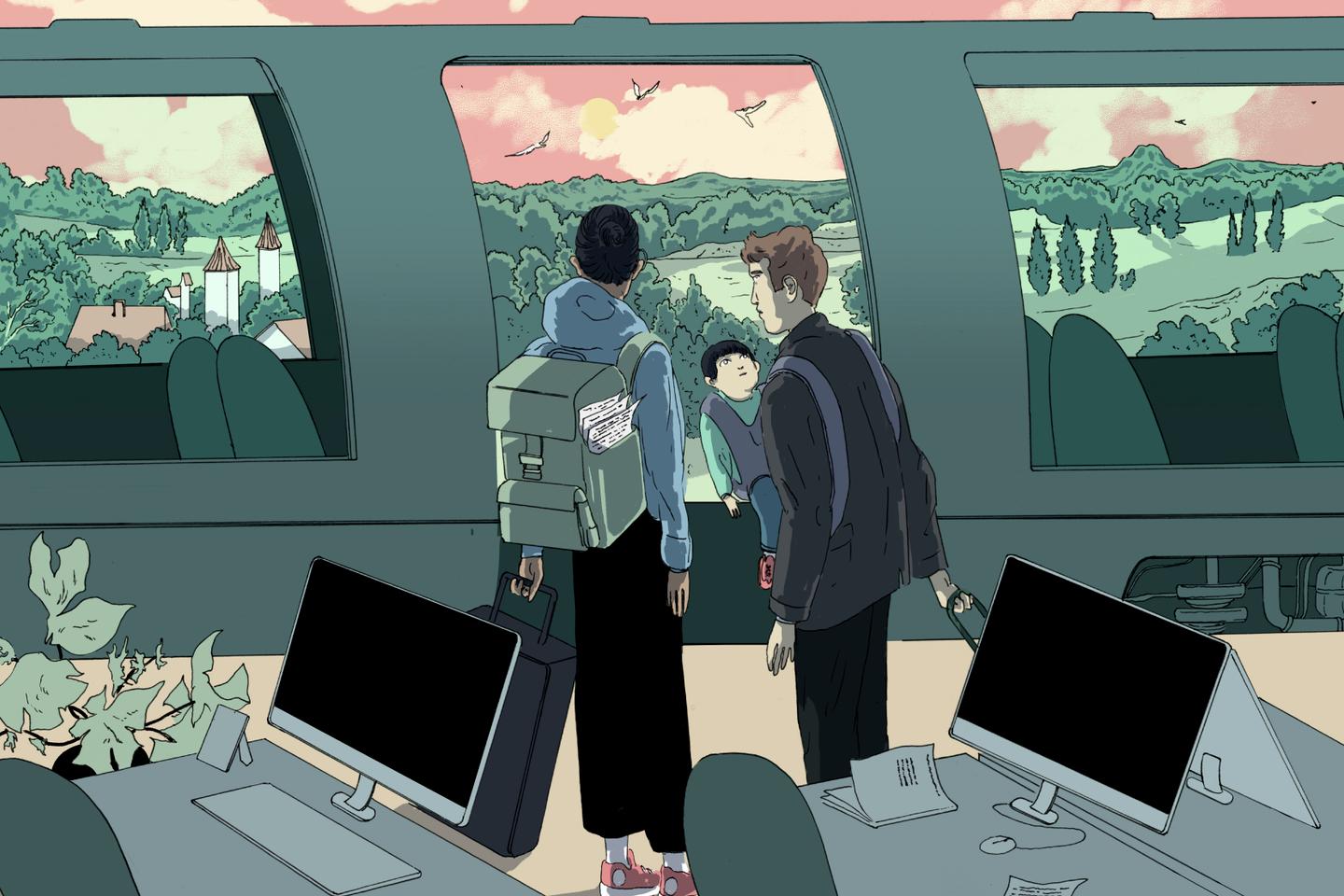 While not all senior executives and young graduates have left to telecommute in the countryside, the health crisis linked to Covid-19 has accelerated the desire of the French to move away from metropolitan areas to live in peri-urban areas and in intermediate towns. And, for a minority of them, to build an alternative life project linked to the rural world. Geographer Hélène Milet for the Urban Projects and Strategies Observation Platform (Popsu) and coordinator of a study that crosses statistical analyzes and field surveys to measure the impact of the health crisis on French people moving, discusses the main results of this first phase.
Have the health crisis and confinements turned things upside down? French residential geography ?
No, because the first lesson of our studies is that the large flows of removals continue to take place within large cities: Parisians who move to Paris or to nearby towns, others between major urban centers . During the first confinement, for example, the largest search flow between two municipalities on Leboncoin was made up of Parisians looking at real estate for sale in Marseille. However, we can spot a "Covid-19 effect" in the acceleration of certain migrations that existed before the health crisis.
Departures from large cities are on the increase, and the French people who leave them head for four types of territory: peri-urban areas, mainly in suburban areas, small and medium-sized towns, coasts – in particular the Atlantic coast – and, finally, some rural areas.
What does the analysis of online real estate ad consultations tell us about French people's desire to move?
The study conducted using data from the Meilleurs Agents site shows an increase in the pace of searches since the outbreak of the crisis: the French have consulted more ads, which may reflect a greater desire for change. There is also a stronger attraction for rural areas and for houses. On Leboncoin, consultations of real estate sales announcements increased during the first two confinements and the distance between the Internet user's town of origin and that where the properties consulted are located increased, exceeding 200 kilometers on average. after the health crisis, when it was 175 kilometers in 2019.
You have 66.12% of this article left to read. The following is for subscribers only.