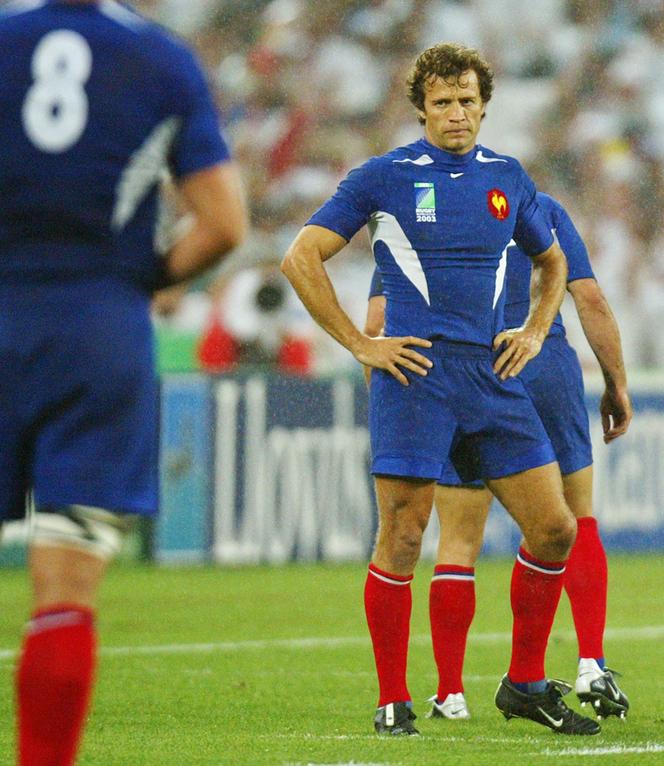 IHe could hardly have shown off his role as coach in the World Cup better. After the victory, Friday September 8, of the French XV against New Zealand (27-13), not really a small rugby nation, Fabien Galthié preferred to remain sober: "There are areas for improvement, but to have gone through this match and come out victorious, it will do us good. » From his four editions contested as a player, including a lost final (1999), the coach knows that the competition, scheduled until October 28, is still long.
It was two days before a World Cup partly organized by France that Fabien Galthié appeared for the first time in The world, on June 13, 1991. At the turn of a briefreaders learn, without further details, that this "Colomiers scrum half" was selected with the Blues for a friendly match against Romania.
In October 1991, as the great world oval rally began, Philippe Broussard detailed the characteristics of the scrum halfs, these number 9 "privileged witnesses of [la] confrontation between the packs ». The journalist then relies on the words of the "youngest member of the Quinze de France". Aged 22, Fabien Galthié explains: " "It's a creative position. We have to constantly take initiatives." »
The task is not always easy and the beginnings are mixed: the Blues are eliminated in the quarter-finals. " Young Fabien Galthié experienced many difficulties to "ume" the legacy of [Pierre] Berbizier as scrum half", judge, severe, Philippe Broussard after the first match of the French. Before saluting, at the next meeting, his performance of"excellent organizer of the game".
The excluded person who becomes "boss"
Afterwards, The world covers Fabien Galthié's early career sparingly. Certainly, in May 1992, the journalist Bénédicte Mathieu mentioned her role in there "beautiful adventure" from US Colomiers, a small club from the Toulouse suburbs which reached the quarter-finals of the French championship for the first time in its history. But his six-month contract, in 1995, with a South African club, in Cape Town, an unusual experience at the time, is barely the subject of a brief brief, as are some of his injuries. That year, after several players withdrew, Fabien Galthié participated at the last minute in the World Cup, organized… in South Africa.
In 1999, after a failed Blues tour in the Southern Hemisphere, he was left out of the French XV on the eve of a new World Cup. But scrum half Pierre Mignoni is injured. Again, doors open at the last minute. Fabien Galthié puts aside the very real bitterness of his initial ouster and becomes one of the architects of the Blues' fine run, victorious over the All Blacks in the semi-finals.
You have 59.89% of this article left to read. The rest is reserved for subscribers.