facing controversies, Brazil focused 'exclusively' on sporting considerations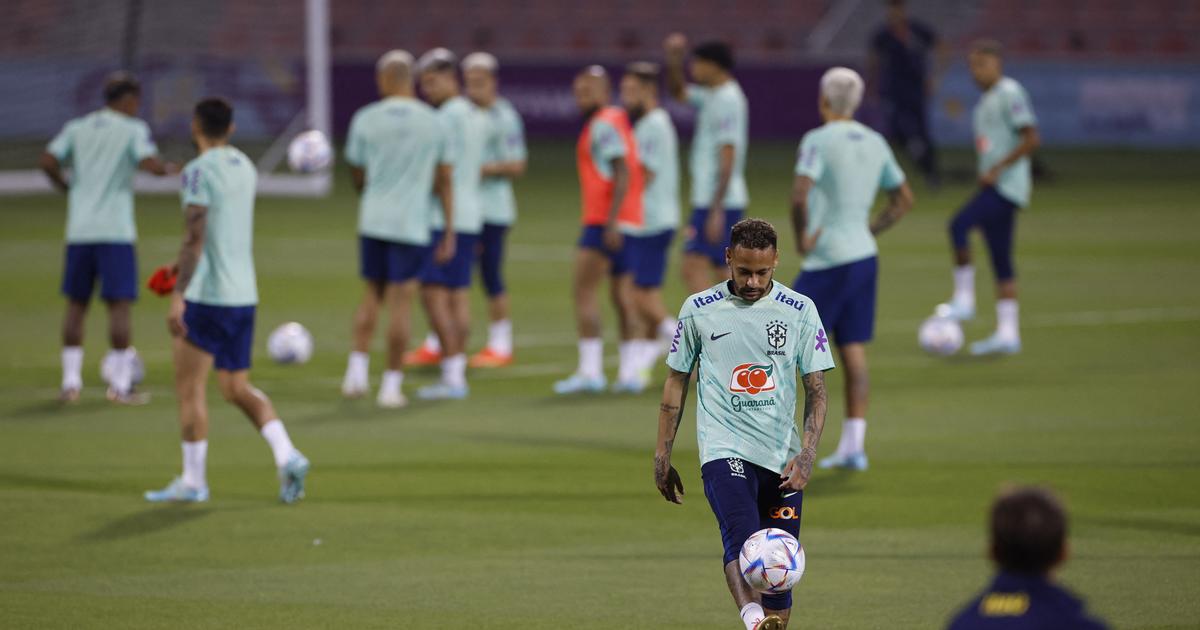 Arriving in Qatar this Saturday, the Brazilian selection says it is focusing "exclusively" on the sporting aspect of this World Cup.
Brazil will be focusedexclusivelyon the field at the 2022 World Cup in Qatar, the president of the Brazilian Football Federation (CBF) said on Sunday just before the start of the tournament, at the heart of many extraportional controversies.
"We focus exclusively on what can happen on the ground. We respect all other causes and understand everyone's opinions", Ednaldo Rodrigues told several journalists before the first training session in Doha for the Seleçao, which arrived in Qatar on Saturday.
"We must respect the culture" of Qatar
"It's another country, you have to respect its culture. We respect all claims, but the CBF only intends to comment on football", he said.
Since its designation to organize the event in 2010, Qatar has been the target of strong criticism, which has intensified as the event approaches, in particular on the rights of migrant workers or LGBTQ+ people. Several European teams, including Germany, England and Denmark, European runners-up 18 months ago, announced in September that their respective captains would wear an armband with colored stripes in Qatar in favor of inclusion. and against discrimination, as part of an initiative called "one Love".
But Fifa, which called on everyone to "focus on football", reacted by offering his own armbands with consensual messages to try to short-circuit this project. On Saturday, world football boss Gianni Infantino blasted "hypocrisyWestern criticism of the Qatari World Cup, mainly in the name of human rights, praising the "progressobtained in this area by Fifa.
Neymar's Brazil, in search of a sixth World Cup title in Qatar, will begin their journey on Thursday against Serbia, in a group G which also includes Switzerland and Cameroon.