Facing PSG, Lyon will count on the return of "General Lacazette"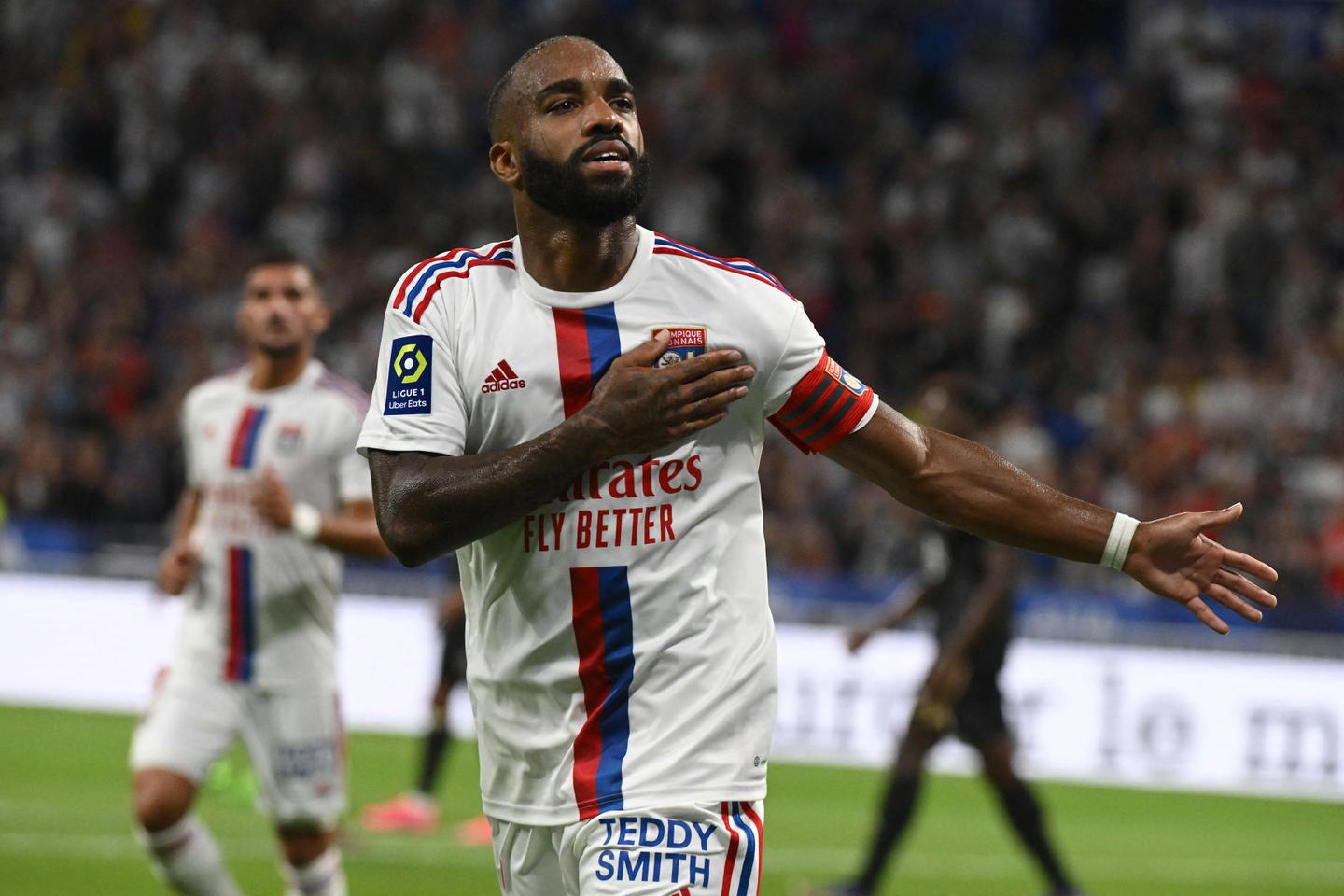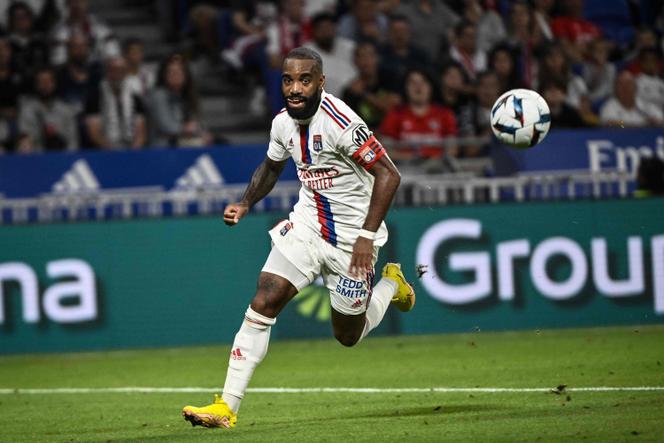 He left Parc OL with a double against Nice (3-3) on May 20, 2017. Although the Olympique Lyonnais stadium has since changed its name (it is now called Groupama Stadium), Alexandre Lacazette has kept his good habits: he has already scored three goals there this season, including one as soon as he meets "his" public against Ajaccio (2-1)during the first day of Ligue 1. A way to start the Gones season well, and also to remember what scorer he was before his departure for Arsenal.
Alexandre Lacazette will have another opportunity to prove his qualities this Sunday, September 18, during the reception of PSG, at 8:45 p.m., at the end of the 8e Ligue 1 day. A poster that he probably no longer thought of playing when he joined London, in 2017, against 53 million euros, a record at the time for the Gunners. But, like another child of OL, Corentin Tolisso, he chose to return to his training club this summer, at 31 years old.
"He chose to return to his favorite club to bring it back to the level where he would like to see it", Sidney Govou, former French striker who passed through OL
"It's not an admission of weakness, but a huge challenge for him, explains Sidney Govou, a former striker who also defended the colors of OL, from 1999 to 2010. He probably had more interesting sporting offers elsewhere, but he chose to return to his favorite club to bring it back to the level where he would like to see it. » A rare experienced player in the squad, "General Lacazette", as he is nicknamed in Lyon, did not take long to earn the trust of Peter Bosz, OL's Dutch coach, who entrusted him with the captain's armband from the start of the season.
His game evolved in England
"He has a lot of positive influence on the team, we looked for real leaders, he is one", estimated Bosz, at the end of August, on the eve of a meeting against Reims (1-1). Lacazette acts as a showcase for his club's new project. He is also responsible for preparing for the future, and in particular for supporting young players like Maxence Caqueret (22 years old), Johann Lepenant (19 years old) or Tetê (22 years old).
A prolific scorer during his first stint in Lyon (129, including 113 in four seasons), Alexandre Lacazette is no longer the same centre-forward after five years of jostling in the rough Premier League, the English championship of soccer. He was less decisive there than in France, scoring 73 goals in 211 games, but has evolved his game to adapt to the possession philosophy advocated by the Gunners.
"It was not easy for him there"says Gilles Grimandi. The former French defender, also passed by Arsenal (1997-2002), sees positive in the London years of Lacazette. "He has matured, expanded his game. Physically, he is no longer the same, he is much more resistant to duels. And then, when you go abroad, you're a different man when you come back! »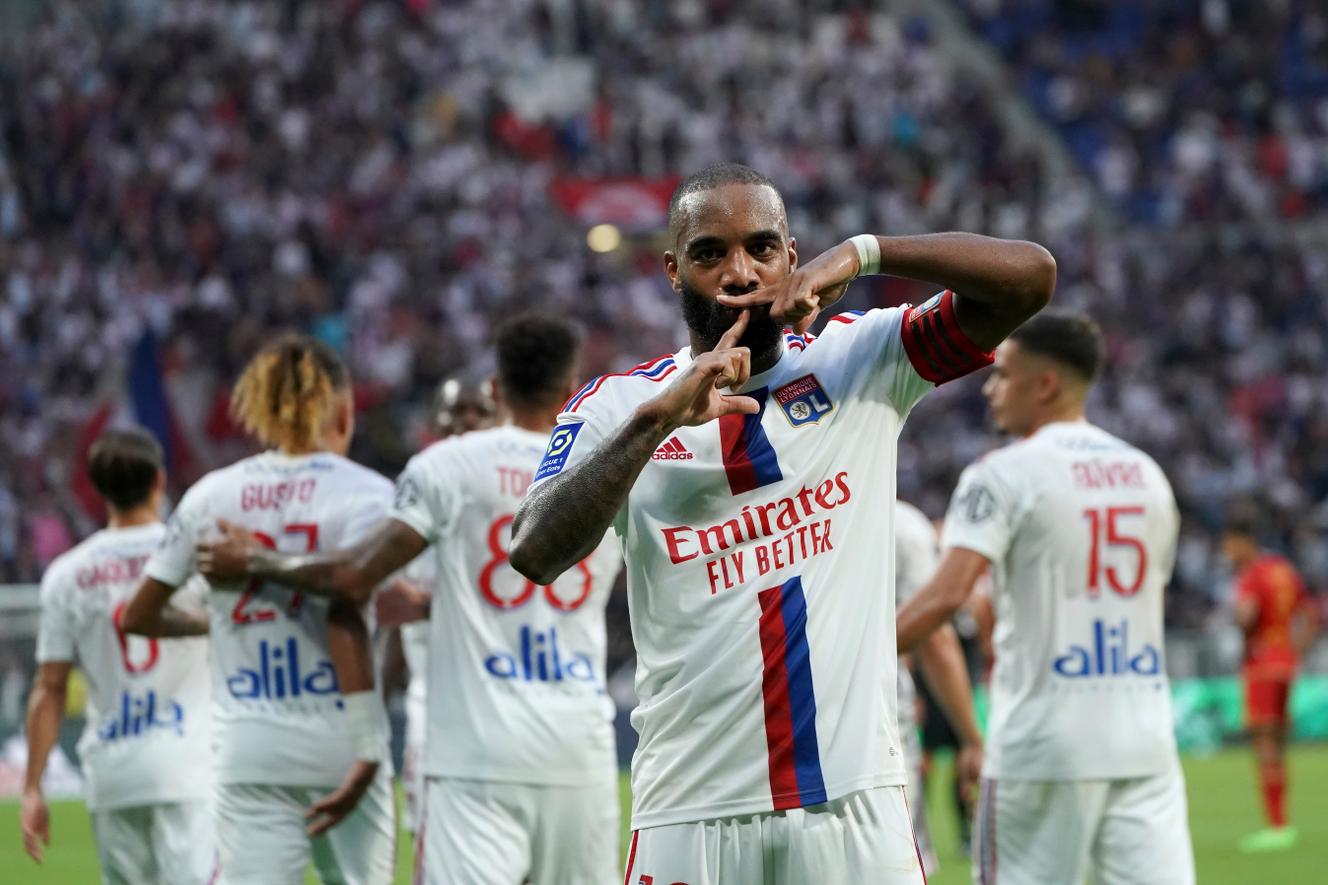 Another man, but whose track record is still sorely lacking in a prestigious line. With OL, Lacazette is content for the moment with a Coupe de France and a Champions Trophy, both won in 2012. With the Blues, he has 16 selections but has not been invited to the trip victorious for the France team in Russia for the 2018 World Cup. A few months earlier, in November 2017, he scored twice against Germany, during a friendly match (2-2). This is to date his last international selection.
With Thierry Henry, a false resemblance
An unfinished adventure which is not necessarily a question of level, according to Sidney Govou (49 selections). "The France team is complicated, some very good players have simply missed the right car. Lots of things come into play: integration into the group, the way the coach plays…" By joining Arsenal after having shone in the championship of France, Alexandre Lacazette however walked in the footsteps of a prestigious former striker of the Blues, Thierry Henry.
"Thierry's game was based on power and speed, this is not at all the case with Lacazette", Gilles Grimandi, former French defender who passed through OL
" The similarity does not hold, warns Gilles Grimandi immediately. I played with Thierry at Arsenal, he had a completely different profile, with much greater physical potential. His game was based on power and speed, this is not at all the case for Lacazette ». Questioned by RMC a few weeks after his arrival in London, the latter had also avoided as much as possible the comparison with his illustrious elder, preferring " to write [son] story ".
A story that therefore goes through Lyon again, a team whose feverishness will be scrutinized against PSG. After five games without defeat, the Gones have just suffered two losses in a row, the last against Monaco (2-1), Sunday, September 11. OL will probably need a Lacazette at their best level to compete with PSG, and their flashy offensive line Lionel Messi - Kylian Mbappé - Neymar.
🎙 Alexandre Lacazette on set pieces: "We knew it was our weak point… I'm sorry for… https://t.co/Hhba86WzmN
Facing the Parisian stars, the Lyon striker will try to express himself on the pitch, failing to be able to give voice in the locker room: he has been suffering for several months from a polyp (a growth) on his vocal cords, preventing him almost to speak. He will be operated on during the ten-day international break, which will follow tonight's match.