fallers from Germany, the Blues have an appointment with Sweden in the semi-finals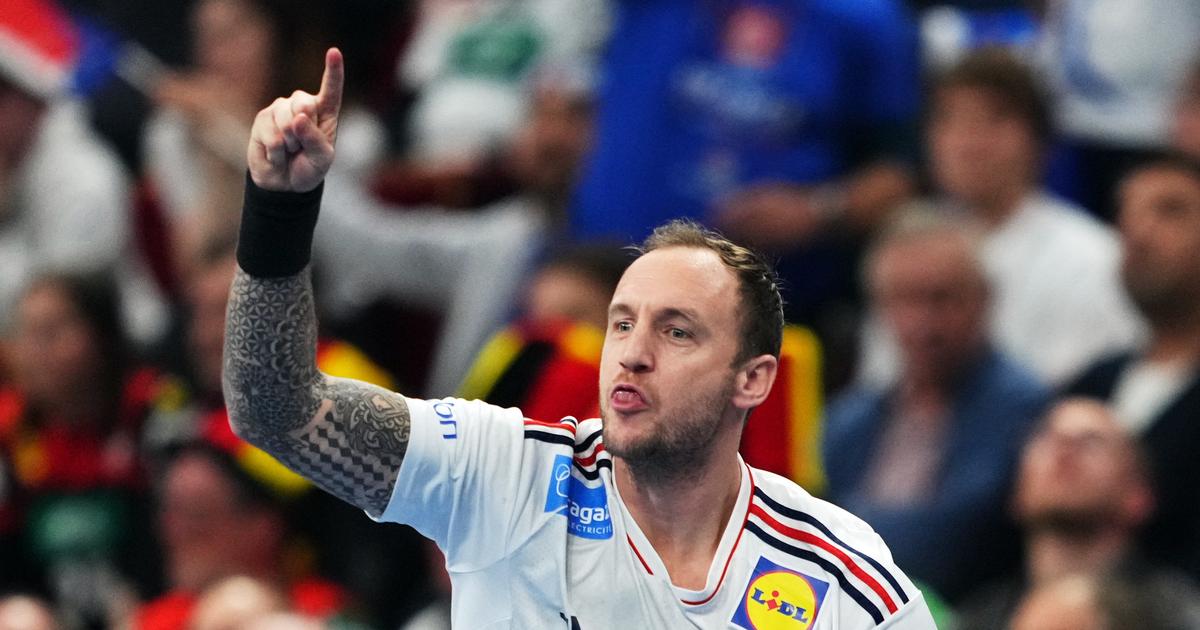 In the hard for 40 minutes, the France team ended up outclassing the Germans (35-28) to qualify for the last four, where Sweden awaits.
Seven out of seven for this invincible-looking French team. Even if nothing was easy against a German formation which will have valiantly played its luck thoroughly before cracking in the last quarter of an hour, to bow by seven lengths (35-28). Seven, like the number of victories of the Blues during this World Cup, in seven matches played. The Olympic champions continue to advance in pain, between injuries (Thibaud Briet this time) and imperfections in their game, but with exceptional mental strength.
The first quarter of an hour could hardly have been worse for France defensively. Unable to repel the slightest enemy shot, Vincent Gérard lived a nightmare and gave way to Rémi Desbonnet after only thirteen minutes of play. Germany, well guided by their young star Juri Knorr, took the opportunity to widen a first gap (7- 11). At the edge of the knockout, Guillaume Gille put his first time out and behind, the Germans were victims of a haemorrhage of lost balls that the Blues exploited to return to height after a welcome 4-0 (11-11, 20th). Nevertheless, this mismanagement of ball losses did not last and, above all, Andreas Wolff continued to multiply the parades in the goal of the Mannschaft. However, thanks to a fast quality game, France clung on and managed to equalize just before the break (16-16). A lesser evil.
Rémi Desbonnet changes everything
But the face of the game did not really change on the restart. Germany continued their race in the lead, well helped by stops from Wolff (18-20, 36th). Until Rémi Desbonnet's stroke of brilliance. Suddenly, the Montpellier goalkeeper came out of his box to offer himself five dream minutes, with no less than six consecutive saves which completely reversed the situation. Young, like Juri Knoff and his 22 years, the Mannschaft was suddenly his age and France, like a steamroller, took five steps ahead eight minutes from the end (30-25). Germany could not find any solution in attack and after having suffered so much, especially in the first period, the Blues offered themselves a serene end to the match, to win by seven goals (35-28). Friday, they will challenge Sweden at home, in Stockholm, with a mad desire to take revenge for the last Euro, when the Scandinavians eliminated the French in the semi-finals.