Federer "relieved to finally be able to live normally" has already found the courts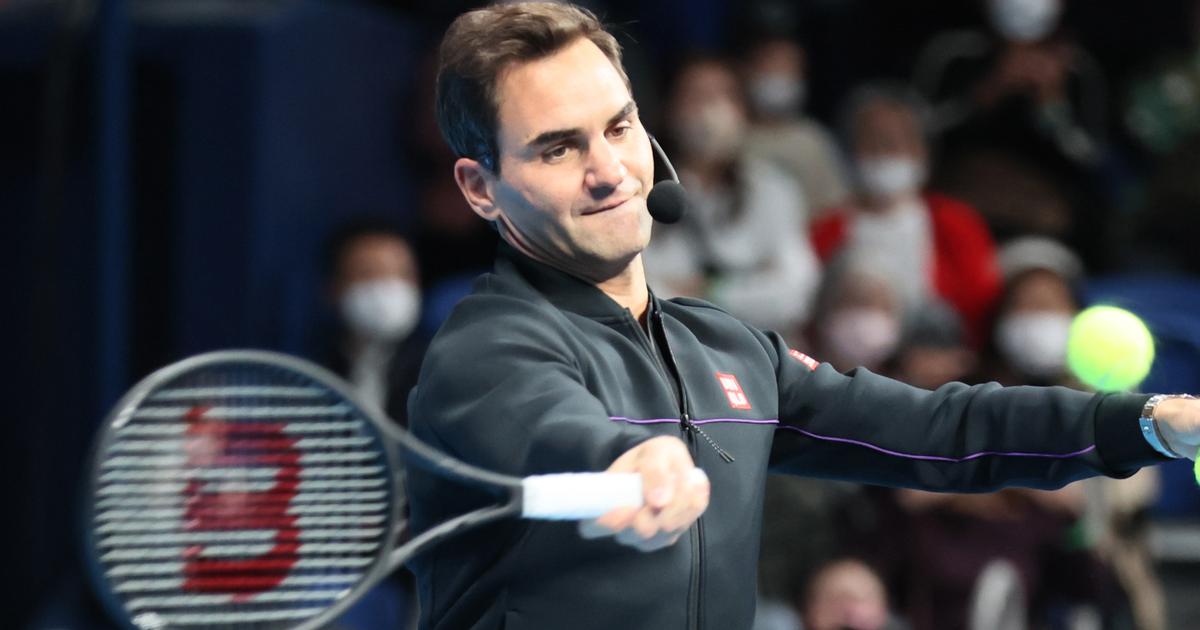 The famous retiree has, during an exhibition, found his panoply of player, talked about his daily life and evoked his future.
On September 23, in tears, hand in hand with his best enemy Rafael Nadal, Roger Federer left the stage. On his list shone 103 titles (including 20 in Grand Slam and 28 in Masters 1000, 1 Davis Cup, 2 Olympic medals…). Touched by the testimonials that accompanied his wonderfully staged departure at the Laver Cup in London, the Swiss then skipped the Basel tournament (of which he is the record holder, with 10 titles) but promised that he would soon return to the courts.
The Swiss quickly kept his word. At the invitation of Uniqlo, one of his sponsors, he hosted an exhibition in Tokyo. On the menu, sound and light show, discussions with Kei Nishikori and Shingo Kunieda, in particular. In 2021, injured he had not participated in the Tokyo Olympics. Roger Federer was able to satisfy his many Japanese supporters and tread the Ariake Coliseum (where Belinda Bencic and Alexander Zverev were crowned).
During a press conference, in remarks reported by Le Matin, the legendary Swiss spoke of the contours of his new life: " When you are a tennis player, you are always thinking about your next practice, your next trip, your next match. These thoughts are with you all the time. And frankly, I don't think I had realized the place it took in my mind. It's when you stop that you realize the amount of stress that goes away. Take the example of doping control: you had to give one hour a day of availability. It is always present in your head. And when all this ends, you suddenly feel really lighter, like relieved to finally be able to live normally, after 25 years. »
As for the hypothesis of seeing him venture into a coaching role, Roger Federer slipped to the Morning : " Never say never. Stefan Edberg said never until he got my call. But with the four kids going to school, I can't see myself doing it. But if a Swiss junior needs support or advice, I would be happy to help. "We will see Federer again on or around the courts…