FIFA 23 ratings seen, and criticized, by Paris SG players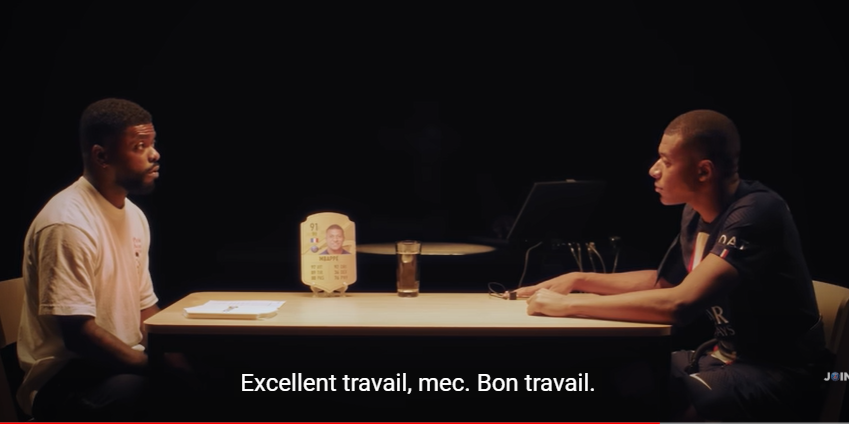 Kylian Mbappé, Sergio Ramos, Presnel Kimpembe or even Achraf Hakimi had fun, or not, commenting on their notes in the next version of the video game.
A few days before the official release of the last part of FIFA 23 (September 30), PSG players reacted to their in-game rating on the official club channel through a fun video where they lend themselves to a lie detector. Thus, Vitinha, all smiles, confided, before knowing her rating, to hope that she "would be higher than last year, because it was really low. There was no respect."For his part, Marquinhos, he threatens to leave"if his mark is not good". Always in a relaxed and good-natured atmosphere. Before the disappointments start...
Credited with an overall score of 83, Presnel Kimpembe is the first to express his frustration with a pout that says a lot when he sees his overall score of 83 appear. "I believe it's the same as last season", he launches first, before adding: "No, I'm not happy, I think it should be higher."If Vitinha, he was satisfied with his 79 – which makes him one of the players who have increased the most in a year – while claiming to want to continue his progress, Sergio Ramos on the other hand did not hide his disappointment with its 84, well below its 88 in the 2022 vintage.I think it should be a little taller. I need to practice more. I want my grade to be higher", he conceded, he who pays for his numerous absences for injuries.
Same story for the side of PSG Achraf Hakimi, who advises those making the notations of "watch more PSG matches."Finally, Kylian Mbappé, he seemed rather satisfied to see his mark of 91, which makes him one of the five best players in the game tied with his teammate Lionel Messi, but also Kevin De Bruyne, Robert Lewandowski and Karim Benzema. "97 in speed is good, I think I show it on the pitch. It's a great job, but I have a question: I know I'm not the best defender but 36, seriously? It looks like I'm not there when the team has to defend, that I'm having coffee. I press a little, no?"It is now up to the fans to decide.