FIFA refuses the 2nd shirt of Belgium on which it is marked "Love"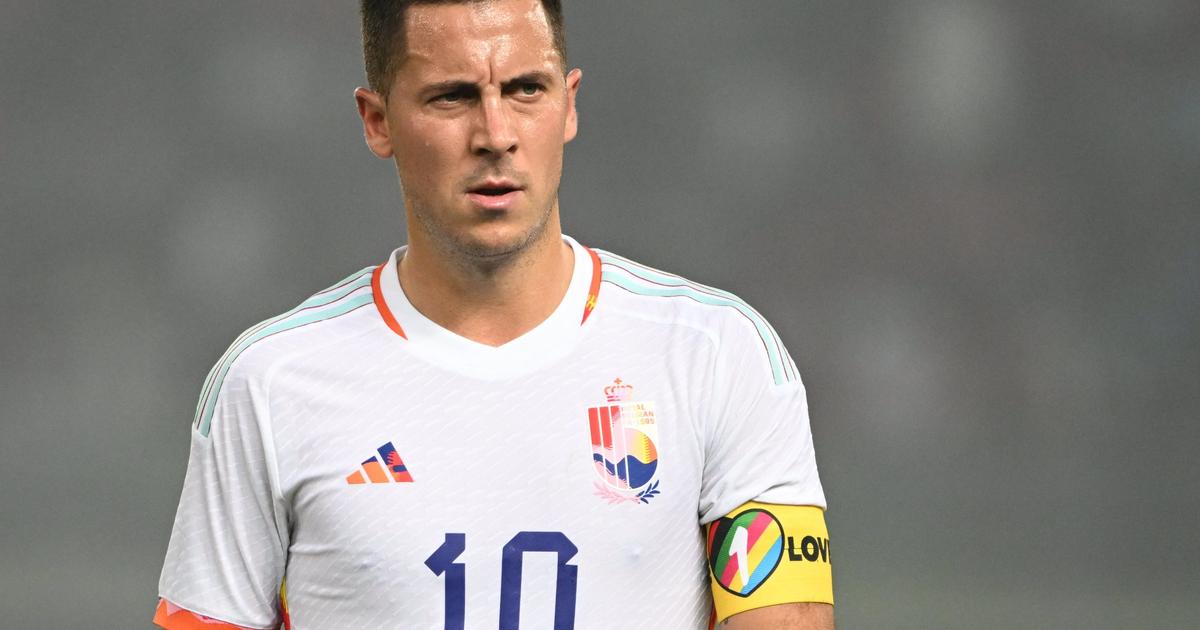 Belgium's so-called "away" jersey cannot be used by the Red Devils.
Belgium, who had previously been banned by FIFA from wearing the inclusive 'One Love' armband during the Worldwill not be able to use his second set of jerseys on which the word "Love" is written, according to the Belgian Federation.
This jersey, known as "outside", largely white but on which appear prints taking up the colors of the rainbow and the word "Love" on the collar, cannot therefore be worn by the Red Devils.
A tribute jersey to Tomorrowland
According to the Belgian Federation (RBFA), it is this mention "Love" which would pose a problem for Fifa. It will therefore suffice to remove this inscription for the jersey to be validated by the international body.
This shirt "is inspired by the famous fireworks of Tomorrowland (a music festival, editor's note) and represents the common values ​​of diversity, equality and inclusion", had specified the RBFA during the presentation of the jersey last September.
The Belgians, who enter the fray on Wednesday against Canada, will wear their first outfit, traditionally red, for the three matches of the group stage of this World Cup.
The seven European teams which had planned to wear a colored "One Love" armband against discrimination at the World Cup in Qatar gave up on Monday in the face of the threat of "sports penaltiesbrandished by Fifa.