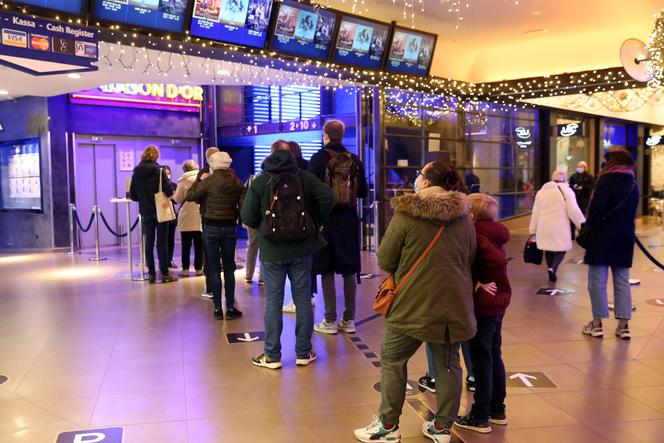 Predicting and improving a film's financial revenue using artificial intelligence (AI). This idea, which could mark the absolute triumph of marketing over the seventh art, germinated in the mind of a Turk, Sami Arpa, doctor in computer science at the Ecole polytechnique de Lausanne. This man, keen on numbers as well as aesthetics, admits to being a fervent admirer of the director from his country, Nuri Bilge Ceylan, who is presenting at the Cannes Film Festival Dry Herbs. An auteur film, which seems far from the canons of AI.
Since 2018, Largo.ai, the company of Sami Arpa, based in Lausanne and established in Los Angeles, London and Istanbul, markets recommendations to producers or directors, based on more than a thousand parameters. "The script, the genre, the language and the filming locations, the cast", he says. It is the only one in this micromarket of cinema AI – alongside the Americans Cinelytic and StoryFit, and the Israeli Vault IA – to suggest the names of actors.
Largo.ai creates schemas that allow "to see the weaknesses of a scenario, to suggest modifying the dynamics of each of the roles, to attenuate some of them, to push others to revive the emotional intensity", explains the CEO. Above all, it forecasts box office receipts or audience on streaming platforms, depending on the country and the audience affected (depending on gender, age and attendance at the cinema).
"These are proposals. Our customers can follow them or not »tempers Sami Arpa, claiming to have already won the loyalty of two of the major Hollywood majors, whose name he remains silent " for confidentiality reasons "and advised Florian Zeller on The Father, to improve its distribution. Or have intervened for Olgaby Elie Grappe or The Henry Pick Mysteryby Rémi Bezançon.
"We will see what the industry accepts"
To convince the professionals gathered in Cannes of the benefits of Largo.ai, around fifteen of its clients, seeking funding to complete their projects, each presented their scenario, their budget and the results of the financial oracles and cast of Largo.ai. Fictions, cartoons, documentaries, horror films, science fiction… For one, the suggested title role was Mel Gibson, for others Kristen Stewart or Eva Green.
Largo.ai predicted 13.9 million dollars in revenue (12.9 million euros) for a small horror film, The Signal, or even a return on investment ratio of 646% for a family drama signed Vincent Lin. A producer in the room smiled: "It would be so easy if it replaced our teams…"
You have 16.35% of this article left to read. The following is for subscribers only.