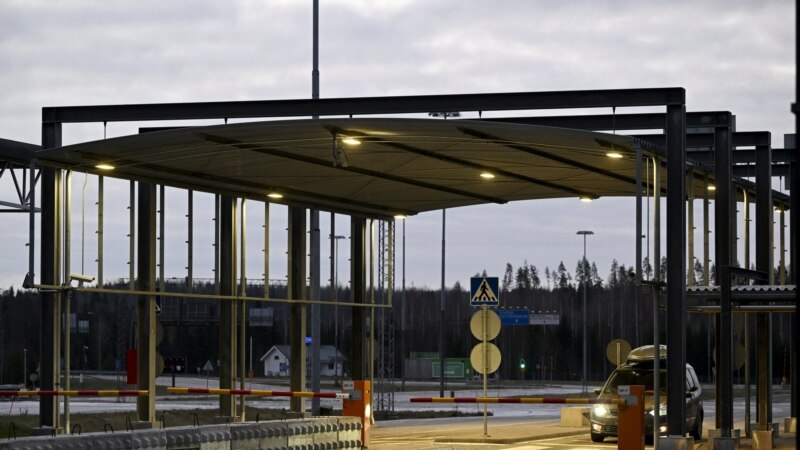 The Finnish authorities may soon decide to completely close border crossings on the border with Russia due to the influx of asylum seekers from third countries. The Finnish newspaper Iltalehti writes about this on Monday, with the fact that a decision can be made already on Monday. Then the border crossings will be closed on Wednesday night.
Last week, the Finnish authorities closed four crossings to the south-east of the country. Four checkpoints in the east and northeast, on the border with Russian Karelia and the Murmansk region, remain to be operated. After that, citizens of Somalia, Syria, Iraq and other countries began to arrive at the Vartius border crossing, which now turned out to be the closest working checkpoint to St. Petersburg.
Finnish authorities believe that Russia is involved in the transportation of asylum seekers to the Finnish border. After the closure of the southern border crossings, Finnish intelligence warned that potential asylum seekers would go from the Karelian Isthmus to Kostamuksha, hundreds of kilometers to the north, and from there to the Vartius crossing. And so it happened. "In this case, it was decided to prepare the possibility of closing the entire eastern border so that Finland would make it clear to Russia that it does not accept the use of guided migration as a means of pressure," writes Iltalehti.
Official plans of the Finnish authorities to completely close the border have not yet been announced.
As Sever.Realii writes, temporary accommodation points for migrants trying to get to Finland through the Vartius checkpoint have been set up in Karelia. Employees of the republican administration of the Ministry of Emergency Situations are working on the spot, reports Sever.Realii. A number of residents of Kostomuksha express their concerns about "neighborhood with refugees" on social networks. Some citizens write on social networks that they are afraid to go out into the streets. According to their estimates, more than 50 people have already gathered at the border.
According to the head of the "Vartius" border crossing, Jouko Kinnunen, his Russian colleagues directly push foreigners to go to the Finnish checkpoint and ask for asylum. The Russian side denies isting migrants in their attempts to cross the border.
Finland based its decision to close four border crossings primarily on security grounds. The speaker of the country's parliament, Yussa Hallaho, even suggested that migrants from Asian and African countries who arrive from Russia and ask for asylum in the country may be connected to the Russian special services and PMC "Wagner", actively working in African countries. However, not everyone in Helsinki agrees with this opinion. As a rule, parallels are drawn with the situation on the border of Poland and Belarus two years ago, when thousands of migrants tried to break into the EU with the alleged istance of the Belarusian authorities.