Firefighters want to rethink the French model of civil security, from funding to doctrine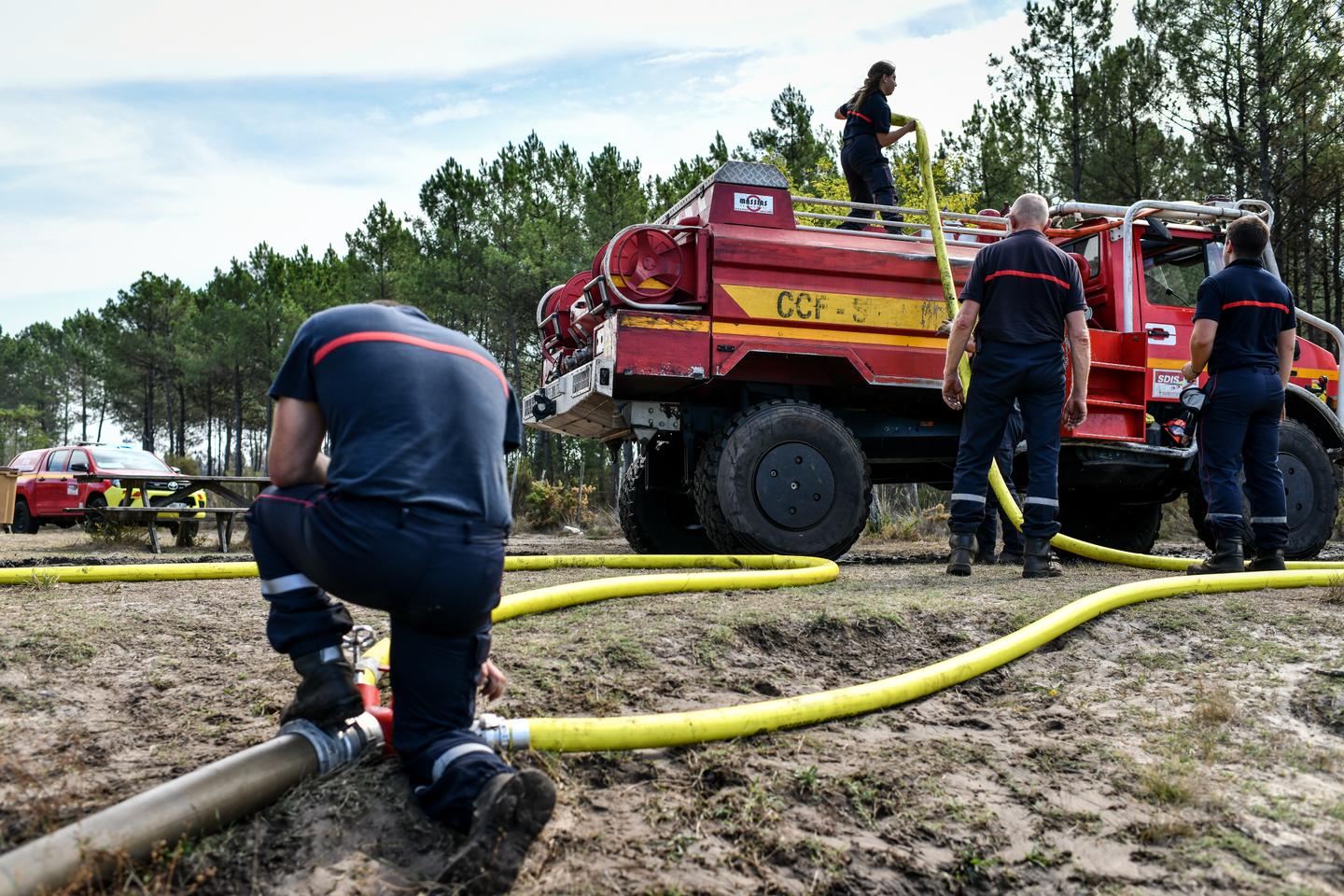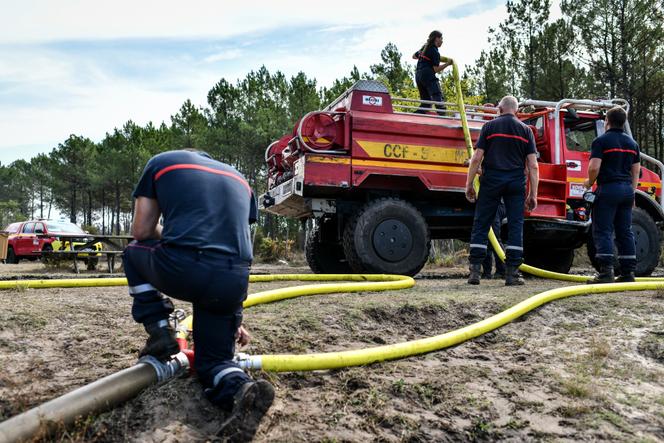 Sixty-five thousand hectares gone up in smoke in mid-September, largest burned area since we have consolidated data at European level, i.e. 2006. Up to 10,000 firefighters mobilized on certain days, 100,000 people forced to leave their homes during the summer fires, equipment and staff worn out: the fire season confirmed the fears expressed in the spring, even before a particularly severe heat wave hit the country. While the 128e national congress of firefighters must close on Saturday, September 24, in Nancy, professionals and institutional actors are wondering about the survival of the French model of civil security.
Undeniably effective – this summer, 95% of the fires were dealt with before covering 5 hectares of vegetation – this model is now being undermined by the recurrence of extreme climatic episodes, the multiplication of fires throughout the territory, its structuring same. A system " breathless ", estimated, at the beginning of September, François Sauvadet, the president of the Assembly of the departments of France (ADF). He launched a "flash mission" on the subject, part of the conclusions of which were to be presented on Friday on the sidelines of the firefighters' congress.
"Finding new balances"
"The observation makes consensus, believes Jean-Baptiste Estachy, ADF security adviser, with a generalization of the risk which imposes to revise upwards the means, air in particular. » In July, on a visit to the very site of the fire which destroyed 7,000 hectares in Teste-de-Buch (Gironde), Emmanuel Macron had considered it necessary to strengthen the French fleetconsisting of twelve Canadair, seven Dash aircraft and three Beechcraft twin-engine aircraft. "This flying fleet has clearly become insufficient"we explain to the National Federation of Firefighters of France (FNSPF), which pleads for the implementation of a system of five devices available, year-round, in order to detect firings and process as quickly as possible. "An air watch ready to intervene and trucks prepositioned on the ground to immediately attack a start of fire: it is thanks to this strategy that we win battles"believes Grégory Allione, president of the FNSPF.
"We want to increase the number of Canadairs in our own fleet from twelve to sixteen.declared the Minister of the Interior, Gérald Darmanin, on the occasion of his hearing by the Senate Law Commission, Wednesday, September 21, for the presentation of his orientation and programming law for the Ministry of the Interior . But the problem is not to buy them, it is to produce them: today there are no longer any factories that do so. »
You have 56.39% of this article left to read. The following is for subscribers only.