footballer Kheira Hamraoui bursts into tears on BFMTV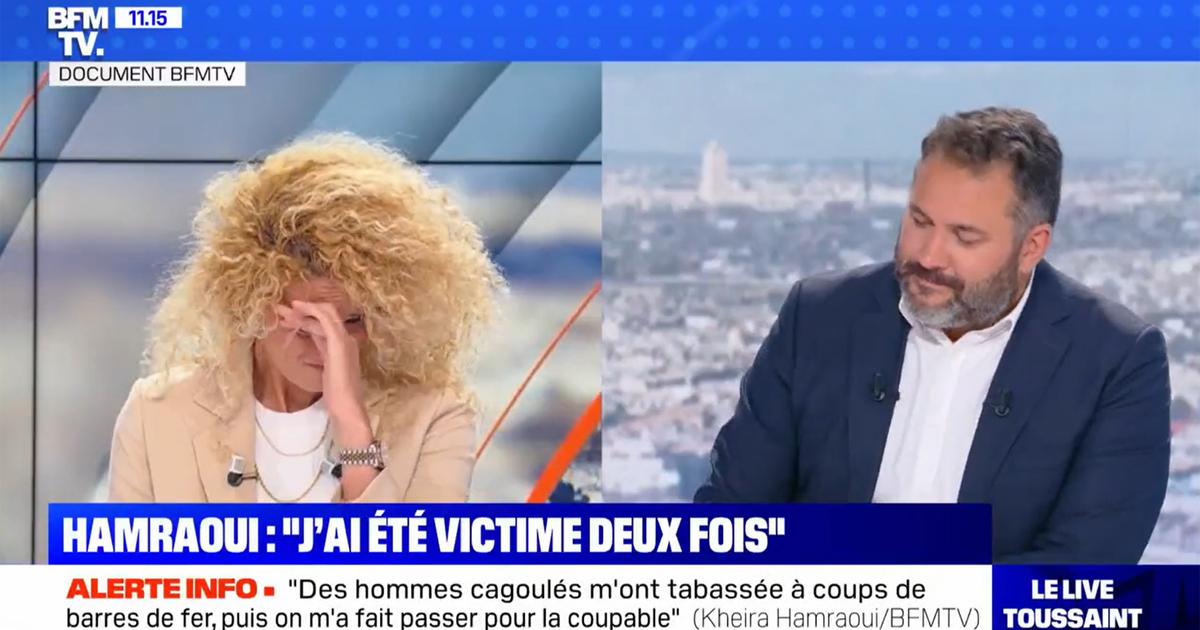 The player of Paris Saint-Germain and the French football team testified with emotion, Friday morning in "Le Live Toussaint", of the difficulties she has been going through since her attack ten months ago.
On the night of November 4 to 5, 2021 in Chatou, Yvelines, while her PSG teammate Aminata Diallo accompanied her by car to her home, Kheira Hamraoui was assaulted by two hooded individuals and beaten with an iron bar. An ambush whose origin and orchestration are at the center of a complex and highly publicized judicial procedure. According to the latest investigation report from the judicial police of Versailles, it is a " senseless criminal plan launched by her teammate from Paris Saint-Germain for sporting reasons. If Aminata Diallo denies any involvement, she has been placed under judicial supervision Wednesday after his indictment for " aggravated violence " and " conspiracy ".
Read alsoAggression, adultery, "six hellish months": 5 questions to understand the Hamraoui affair which disturbs PSG
Kheira Hamraoui agreed to speak on Friday in front of the BFMTV cameras in an interview where she had the greatest difficulty in containing her emotion. "I have pain today when I speak, it's normal. Everything I've had throughout my career, I've fought for."she managed to entrust to Bruce Toussaint. "To see that, overnight, everything is collapsing, it hurts. » Speechless in the face of the moral pain of the 32-year-old football player, the journalist let a few seconds of silence settle before worrying about her future. "I want to play football again and everything will go back to how it was before, even though I know it's no longer possible. I am above all a woman, a human being, and we can't go on like that. »
The native of Croix, in the North, stressed the importance of the support of her loved ones to help her through these "ten months of calvary". Kheira Hamraoui recalled feeling "soiled and humiliated by everyone" , in particular through social networks where she says she was the victim of real harassment. Between the aggression and the smear campaign that followed, the PSG player confides in "Le Live Toussaint" her impression of having been "victim twice".