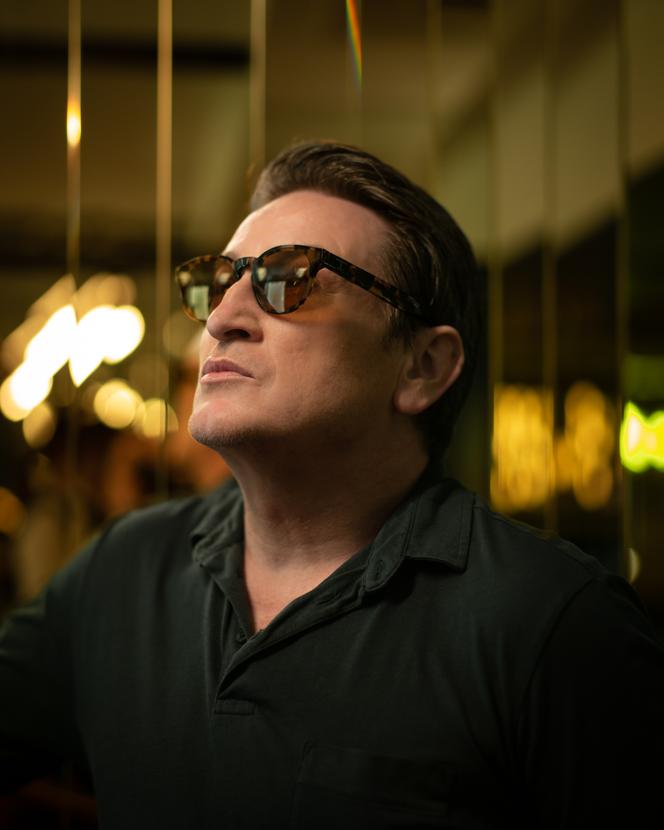 Dry Martini. Like in Paris last time. Benoît Magimel is entitled to an olive in his gl; me, they forgot it – it's not James Bond who wants it. He puffs out his chest, deploys his shoulders. We laugh. As a bonus, and at the same time, he ordered a vodka tonic, " in case ". Without olives, of course.
In Cannes, the Majestic, opposite the Palais des Festivals, is the beating heart of the cinematographic jet-set. Its hall, its suites, its restaurant, its terrace, are an anthill where a woman without augmented buttocks, a man without the tan of UV cabins, are irruptions of reality in a cardboard decor. Postmodern civilization where behind this fascinatingly exotic social facade are negotiated stamps and contracts.
If Benoît Magimel tells you: " I go down ", you have time to order a dry Martini or two. Not that he was hanging out, just that crossing the universe of 7e art when you have, like him, the stature of the new kingpin of French cinema, it takes time. "Hard not to stop, or ignore people you've toured with", he apologizes. Civilian? No, nice.
"It's a chimera"
At 49, around sixty feature films since Life is a long calm river (Etienne Chatiliez, 1988), an interpretation prize at Cannes for The Pianistin 2001, a César for the best supporting role (Heads upby Emmanuelle Bercot, in 2016) and, for the past two years, the César for best actor for In his lifetimeagain by Emmanuelle BercotAnd pacification, by Albert Serra. Something to impress the gallery. He's just happy to be there. It's Cannes, the sweetness of a late afternoon, the beginnings of summer, a DJ who rocks cly electro and today's bimbos fluttering about like yesterday's starlets.
"The syndrome of imposture, it happened to me. Nevertheless, you are always surprised. The other day, I see Harrison Ford, photographed with, under his arm, a magazine whose cover is my face… I said to myself: "Not maaal". » He pulls out a cigarette, lights it.
" But sure, he doesn't know who I am. In truth, I do not know what made the change in this status of which you speak. Maybe age? Lasting? It's a job where people compare, clify, rate, judge, criticize. It's almost the essence of the game. When I was young, I was told: "You have the physique of a young first." I hated that. It was top of the cl. At 22, a guy said to me: "You look like Bob." Bob? Robert DeNiro. I do not know. An American is flattering. Then I think: "It's a pipe dream, I prefer to look like who I am." But it's like that. I have always been compared to Depardieu. But there since Peace, It's worse. There is this scene [il se redresse, met les bras en croix], it's true that that's enough… I don't know why. » The weight, the corpulence?, we risk. " Thank you it's a pleasure… "
You have 53.45% of this article left to read. The following is for subscribers only.