for doctors who dreamed of an academic career, the challenges of retraining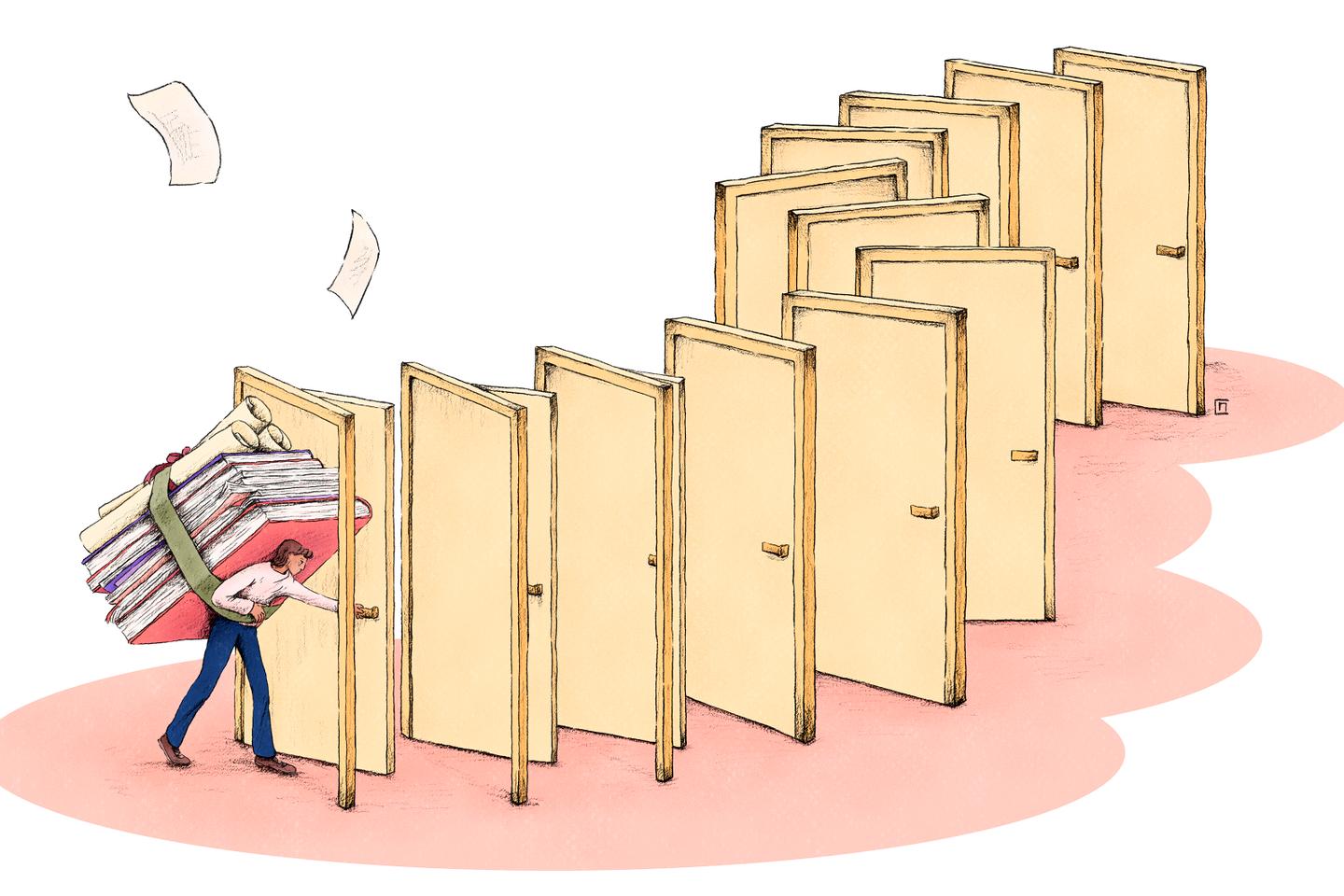 FactualWhile the number of lecturer positions has been halved in ten years, doctors who were destined for public research are branching off, in order to get out of a logic of precariousness and uncertainty.
Decide to stop the costs, seven years after the doctorate. However, giving up an academic career was a difficult step for Sébastien Crouzet. When he obtained his doctorate in neurosciences in 2010, he did not envisage anything else. His thesis having been carried out in a recognized laboratory, he already has good publications to present. But he sees that around him fewer and fewer young doctors manage to be tenured. The number of posts decreases, and "hiring criteria are exploding". He pursued a post-doctorate in a computer research center in the United States, a passage abroad which had become almost obligatory. Then, during his two years of short contract in Berlin and three others in Toulouse, Sébastien Crouzet embarked on the race for the position of holder. And get disillusioned quickly. He wears himself out sending file after file, without success.
"The flame had also died out a littlehe says today. I realized that the profession of researcher was less and less attractive. My colleagues mainly spent their time looking for funding, many were in great ill-being. » In 2017, 35 years old and tired by these "repeated failures"he decides to turn to the private sector. "It was not obvious, I come from a family of civil servants. Business is not my thing. But I was working in a field, the machine learning, highly sought after at that time. » He was quickly hired by a computer services and engineering company (SSII), before being recruited by a start-up as a datascientist.
Faced with an increasingly complicated entry into an academic career, many young doctors choose to retrain, sometimes after several years of trying their luck in public higher education. The number of open lecturer positions (MCF) there has been reduced by more than half in a decade. There were only 1,070 in 2019 compared to 2,216 in 2009. This deters, in the first place, from embarking on a thesis. But, despite a significant drop in the number of doctoral students over ten years, the success rate in competitions for these positions fell from 21% to 13%, according to the Conference of Higher Education and Research Practitionersand the average age of tenure, at 34 years.
Vacations and short contracts
"This central question keeps coming back: after how many years do you decide to stop being stubborn? », notes Alexis Alamel, lecturer in geography at Sciences Po Rennes. The latter is conducting an investigation into the trajectories of doctors who have applied several times for MCF positions in vain, and those who have decided to leave public research as a result. Despite the widely known employment situation in this sector, "vocations" persist, he notes, at the cost of a strong precariousness, when the doctors chain the vacations and the short contracts.
You have 69.71% of this article left to read. The following is for subscribers only.