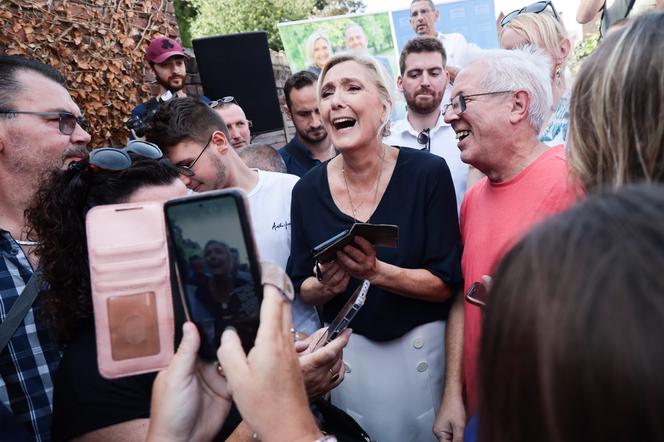 The leader of the National Rally deputies in the National embly orchestrated her political return to Hénin-Beaumont, Sunday September 10, the same day that Eric Zemmour chose to make his in the Alpes-de-Haute-Provence. In the former mining area of ​​Pas-de-Calais, no one is surprised by the presence of the former candidate for the presidential election. There is no more conquered ground for the woman who, walking up the alleys of the city center and lingering at a few well-chosen stalls, answers questions from journalists to quickly scan the news.
The candidacy of his niece Marion Maréchal as head of the Reconquest list! in the European elections, announced on September 6? "It's no surprise to anyone. We will see if what they have to say is very different from what we are proposing. » The way in which Jordan Bardella, also head of the list for the June 2024 ballot, takes the light? Just an allusion to their "complementarity".
There was not much talk about Europe during his speech at the end of the morning which, again according to established practice, was held in the garden of his parliamentary headquarters, a few meters from the town hall. However, she was greeted by a thunderous "Come on Marine, let's beat the Europeans up!" » of an enthusiastic activist. However, we will not learn more that day about the campaign themes that will be deployed by the RN. Marine Le Pen just mentioned in one sentence, during a verse on inflation, the need to "exit the ruinous European energy market".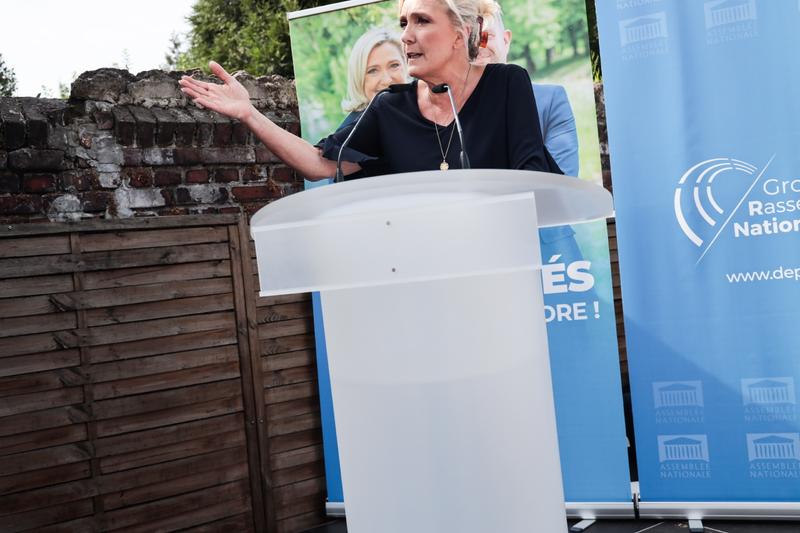 She had previously prepared her arrows, fired mainly at Emmanuel Macron, whom she calls " the monarch ", of which she castigates "renunciations disguised as choices" on migration policy, "nonchalance as well as that of some of his ministers in relation to the protection of the French". In a much more offensive speech than that of 2022, Marine Le Pen also attacked the Minister of the Interior, Gérald Darmanin, and that of Justice, Eric Dupond-Moretti, who, she attacks, "reach heights of hypocrisy and inefficiency", but especially to Gabriel Attal, whose "the only response to the dramatic situation" of National Education is "a simple slogan: a teacher in front of each cl with teachers recruited in twenty-four hours through job dating. And too bad if generations of students are sacrificed." Frontal attacks against the head of state and the government which contrast with the position of the RN deputies in the National embly, who have voted for almost all the bills since their election in June 2022.
You have 38.6% of this article left to read. The rest is reserved for subscribers.