For its forty years of career, Indochine offers a concert on the big screen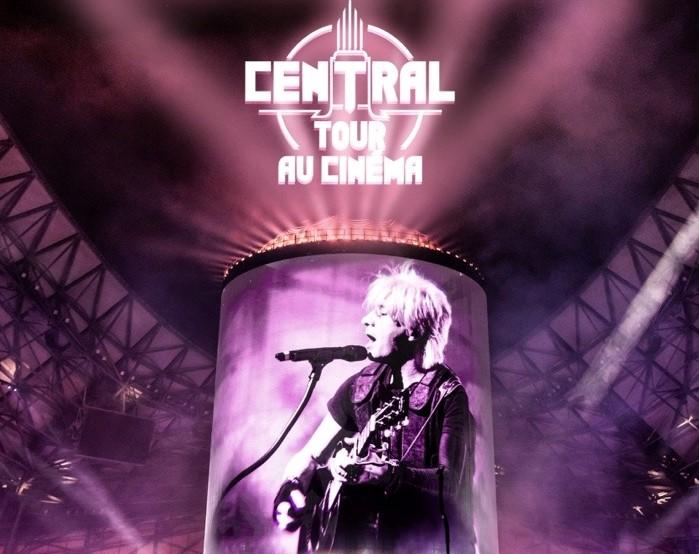 The group becomes the first in the world to offer to review its concert, Central Tower, with IMAX technology, considered more immersive than traditional recordings. Explanations.
A room plunged into darkness, colorful neon lights, music pulsing and fans screaming their joy. For a moment, you could imagine yourself in the middle of a concert. Except that in front of the public there is no group. Only one screen. "Never has a concert been filmed like this"got excited Nicola Sirkis, the singer of Indochina. To celebrate its fortieth anniversary, the group captured one of the six concerts it gave in 2022, which will be rebroadcast in cinemas on November 24, to allow fans to live or relive the original concert.
Fifty fans drawn by lot have already been able to see this concert recording in preview on Thursday, from the IMAX theater – named after this technology which should make it possible to achieve an unprecedented level of sound and image precision on the big screen – Pathé d'Ivry, in the Parisian suburbs. The next and only session will be held next week simultaneously in nearly 500 French and foreign cinemas. Distributors predict a sales record, with more than 100,000 places already reserved.
A "new" experience
The technical teams are not lacking in superlatives to qualify this technology, which should enable fans to "live" the concert as if they were there, thanks to a better image and sound quality superior to traditional recordings. "It's a technical and artistic feat", enthuses Thierry Fontaine, president of Pathé Live and responsible for bringing this unprecedented project to life. Originally, these special cameras were designed by Hollywood studios, which, after 3D, wanted to offer new experiences to the public who would travel to theaters. An expensive technology, mainly used for blockbusters like Doctor Strange , Top Gun and more recently, the new adaptation of Dunes signed by Canadian director Denis Villeneuve.
The group, which absolutely wanted to broadcast one of the six major concerts it gave on the occasion of its fortieth birthday, was won over by the process. It was the group's producer, Jean-Yves de Linarès, who suggested the idea to Nicola Sirkis, who was curious to explore new ways of sharing his work.
"We wondered a lot about the movements that the cameras had to make, the way in which we had to film the giant LED screen used during the concert so that it looks good in the cinema", explains Thierry Fontaine. The same swears that the scenography of the concert has not been modified an inch, that it is the camera which had to adapt to the event and not the reverse.
If the images are undeniably of unprecedented quality, they also suggest new ways of attending a concert, but also of bringing spectators back to cinemas at a time when, in France, the latter are experiencing declines attendance never seen since the start of the Covid crisis. "These are two different and complementary experiences"adds Thierry Fontaine, who hopes to convince other international artists to opt for these immersive transcriptions of their shows.
In the meantime, Indochine remains a precursor, and hopes to be able to recreate the atmosphere of real theaters. The group, which had already recorded attendance records for its anniversary concerts, will embark on a grand tour of Europe to accompany the release of its Central Tower. The five rockers will once again present their film at Pathé d'Ivry and Conflans, before flying off to Brussels, London and Geneva.