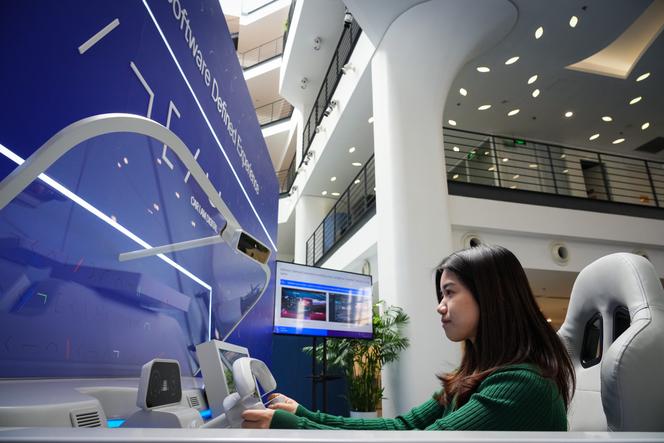 Computers have invaded cars. We can count up to a hundred per vehicle. And we no longer know where to install the boxes. Under the hood, of course, but also inside the doors or the trunk and up to the ceiling. For manufacturers, the time has come to limit the number. Not only to save space and weight, but also because the integration of fewer and more powerful calculators is essential to enter a new era. The one that will make the automobile a smartphone on wheels, which requires simplifying its software architecture.
The future is not just for electric vehicles. The car of the 2030s will also have to evolve constantly, thanks to updates carried out remotely. To modify engine power or suspension settings, install new driving aids, or even prevent the occurrence of breakdowns. Not to mention the possibility of taking out insurance, the amount of which will be directly linked to the style of driving, or of automating payment at charging stations. So many interventions that it will be possible to carry out without modifying the physical elements of the vehicle.
In early May, Renault announced the development, by 2026, of a so-called SDV architecture for Software Defined Vehiclein other words a vehicle designed around its IT infrastructure. "We will do as well as Tesla", promise the people in charge of this project. The American firm was the first to acquire supersoftware allowing, among other things, to watch series on Netflix or play video games when the car is immobilized at a charging station, but also to move forward in small steps, thanks to remote updates, towards ever more autonomous driving.
Central issue of resale value
Instead of having to manage an electronic controller for each function – with the difficulty of making them dialogue with each other – future Renaults will be equipped with two high-performance processors (one for infotainment, the other for vehicle operation ) and three or four additional computers.
"We will be able to reduce costs and reduce the development time for new applications from two years to three or six months", believes Thierry Cammal, who heads the brand's Software Factory, with some 2,800 engineers on the SDV project in France, Spain, Romania, India, South Korea and Brazil. Relying on a centralized architecture also has the advantage of being able to use latest-generation, more advanced electronic chips, which equip smartphones and are less sensitive to shortage phenomena. In 2026, the first vehicle responsible for testing the SDV infrastructure will be a small utility vehicle.
You have 58.07% of this article left to read. The following is for subscribers only.