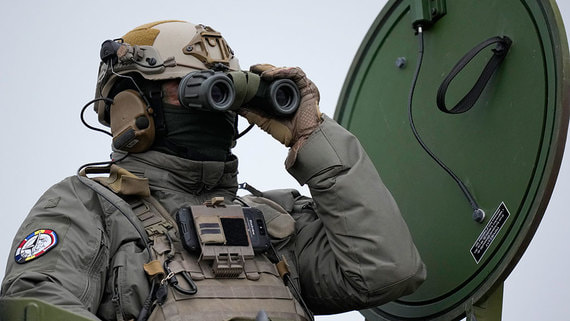 NATO exercises are increasingly aggressive and provocative in nature; the alliance no longer hides the fact that they are practicing actions in the event of a conflict with Russia. This was stated by the Russian Foreign Ministry, RIA Novosti reports.
"If earlier in the legends of such alliance maneuvers they talked about some "imaginary" enemy in the East, now NATO members do not hide: they are practicing actions to repel an attack precisely from Russia," the ministry noted.
They added that more than 40,000 military personnel will take part in the Steadfast Defender exercises planned for spring 2024. The maneuvers will take place on the territory of several European countries at once; they imply the transfer of American troops and equipment to Europe, the Foreign Ministry explained.
The department noted that over the past decades, NATO has been increasing the scale of exercises, and also deliberately conducts them mainly near Russian borders. Russia previously called on the alliance to abandon provocative steps and move the exercises inland, but in response, NATO countries said they were "not looking for confrontation" with Russia, the Foreign Ministry said.
On September 20, Deputy Foreign Minister of the Russian Federation Alexander Grushko said that the scenario of the NATO exercises "leaves no doubt that this is part of preparations for a military clash with Russia." He added that this only confirms the need to implement all decisions "to secure our western borders, including in the northwestern zone"
On September 16, the head of the NATO Military Committee, Admiral Rob Bauer, announced the holding of alliance exercises in 2024. According to him, they will be the largest since the Cold War. The events will take place in Germany, Poland and the Baltic countries and will be attended by more than 40,000 people.