Format, candidates, filming location … Season 6 of "Adventurers' Apprentices" has a new look on W9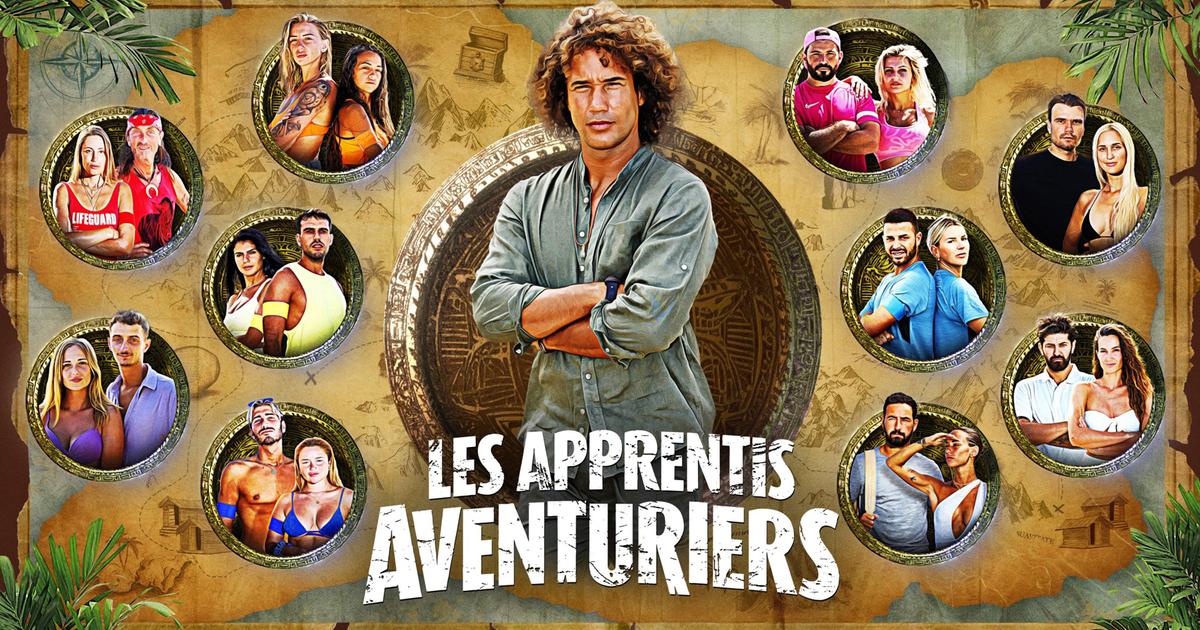 The apprentice adventurers 6: the 20 candidates
INPICTURES – Adventure reality TV is back on February 13, Monday to Friday from 6:50 p.m., with Laurent Maistret hosting and a particularly successful new formula shot in the Philippines.
"We think we know them all and we rediscover them all. » Pierre-Guillaume Ledan has found the right formula to sum up in a few words the spirit of "Learning Adventurers" since 2016. Whether with Moundir during the first four editions or with Laurent Maistret since last year, the adventure reality show produced by Banijay France for W9 has taken all the candidates, known or not, out of their comfort zone. The deputy director general of free-to-air channel programs for the M6 ​​group's streaming programs congratulated the production teams for having proposed a sixth edition that has been redesigned on many levels. "A new filming location, a larger cast, two beaches… This is the most formidable season for the participants"he detailed.
Ghosts and new candidates
The fundamentals of this program – which in 2022 was the most watched reality show of the year, in front of "The Marseillais", with 600,000 viewers on average on D+7 – are preserved with minimal living comfort, tests and elimination ceremonies. The big news? "The candidates were unaware of the new mechanics, they did not know that there were other participants on a second track", explains Florence Fayard, General Manager of Banijay France. At the same time, five pairs competed on an isolated site in the Philippines (the five previous editions had been shot in Thailand) while five other duos did the same a few kilometers away. "There were two hours of canoeing by sea from one beach to another"has fun pointing out Laurent Maistret who has experienced the round trip alone by rowing, "once but not twice".
Read alsoHis book, his private life, his TV projects… The confidences of Laurent Maistret
Just when they thought they were reaching the end of their adventure and approaching the grand finale of the "Adventurer Apprentices", the three surviving pairs from each beach were surprised to meet, like the reunification of "Koh-Lanta"on the same site for an additional period of play. "For the casting, we had the desire to mix old 'Apprentis Aventuriers' with new candidates and even people for whom it was their first experience on television"added Florence Fayard. As in "Beijing Express", the bonds that unite each pair range from love to friendship and fraternity. Jessica Errero had participated in season 2 in 2017 with Valentin Léonard while Hilona Gos had won season 4 in 2019 with Illan Castronovo. Last year, Nicolo Ferrari was a finalist for season 5 with Virginie Conte.
Beach teams 1
Beach teams 2
Fanny Salvat and Jessica Errero (in a relationship with)
Nicolo Ferrari and Victoria Mehault (as a couple)
Stefan and Charlotte Mint (brother and sister)
Elisa "Aya" Wavrant and Nicolas Couteau (ex)
Jennyfer Chachat and Fabrice (friends)
SEE ALSO – Valérie Karsenti and Claire Chust are the guests of Buzz TV