Foster happy with All Blacks title but 'steps still to be taken'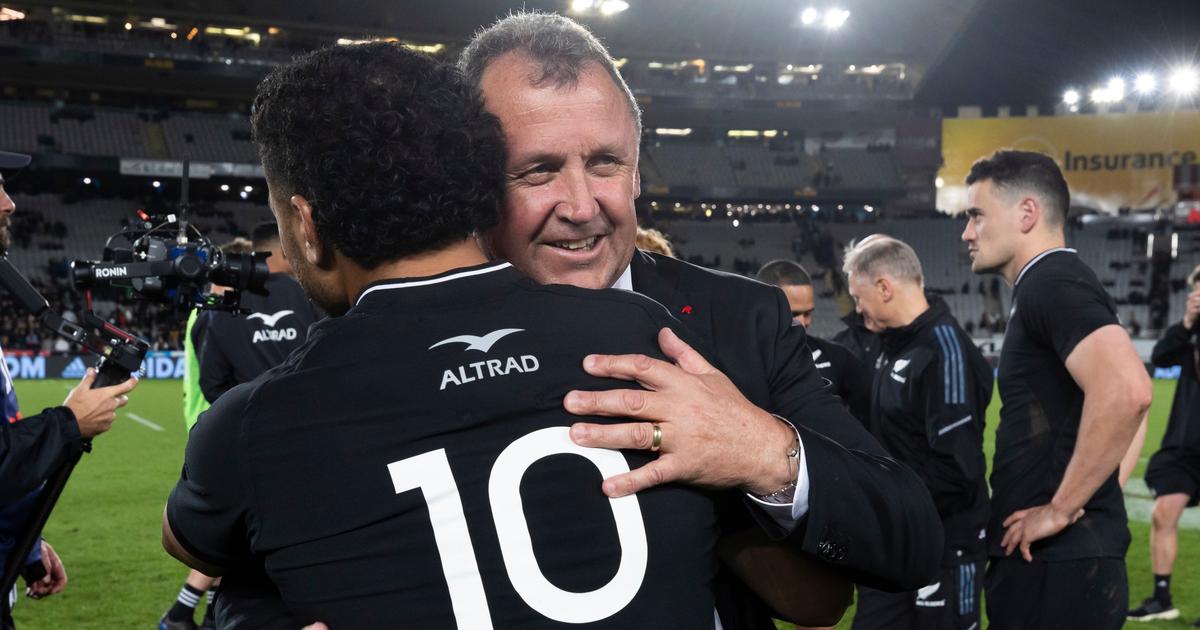 Winners of the Rugby Championship this Saturday after their great success against the Australians (40-14), the New Zealanders are reassuring after a rocky year 2022.
Ian Foster was not 100% certain of winning the Rugby Championship when he appeared to the media after the victory of the All Blacks against Australia this Saturday (40-14)but he could not conceal his satisfaction at having chained three consecutive victories.
Finally, the South Africans' 38-21 success over Argentina proved insufficient to lift the trophy, and New Zealand were crowned. A 19th Southern Hemisphere title in 26 seasons since rugby became a professional sport, but even the most ardent New Zealand fan could not rank this 2022 campaign among the classics in the nation's history.
"It made this team stronger"
After losing their July Test matches at home to Ireland and conceding a historic loss to Argentina in September, coach Ian Foster was pleased with how his team responded one year from the World Cup in France.
Read alsoRugby: the video summary of the completely crazy victory of the All Blacks in Australia
"We have solved many problems. We have worked hard. It made this team strongerhe told media in Auckland. "These moments were hard lessons that we would have preferred to avoid, but we had to face them. In these situations, you either bend and run from the situation because it's too hard, or you buckle up and kill yourself. We are gaining confidence, but we still have steps to take.»
Foster has 'already forgotten the roller coaster'
The irregularity his side have shown this year will not be soon forgotten, but Foster feels it is not yet time to take stock. "At the moment we can only take the steps one by one, the first being to finish this Rugby Championship strong." he added. "I already forgot the roller coaster, to be honest. I'm happy right now. If we look at the second half of the championship, we are very satisfied with what we have produced.»
Read alsoRugby Championship: beaten for the first time at home by Argentina, the All Blacks plunge back into crisis
According to the Kiwi coach, such a convincing success against Australia should not be underestimated, especially after the narrow victory last week. "It's always a game you can lose, we saw last week how dangerous they can be", he confided.
The All Blacks are still 4th in the world rankings, but will come to the November tour with a positive record (5 wins, 4 losses). They will face Japan, Wales, Scotland and England.